You know sometimes things are hard. You know when you're young, your dreams are so clear. When you're young you believe that so much is possible. The truth of the matter is a dream really is work. It's a full time job making a dream come true and every road for every kid is different.
ADDIE has a rare gift of ART!
I ran into a coach from the Sparks this summer. It was my first time meeting her and she joked about my love of the Shore Conference. She teased me and said "you love the Masonious Wildcats" I said without hesitation "yup" and told her I have no problem admitting I favor them always. Its no different than me admitting I have a soft spot in my heart for Shore kids.  In the case of the Wildcats, it really has nothing to do with basketball. Yeah there loaded with talent and they are all gym rats. But my affection for them has more to due with their behavior and the actions off the court. You see kids today often feel being a good basketball player makes them special. They don't understand what makes them special, is how they make other people around them feel. The Wildcats make me feel GREAT….especially ADDIE MASONIOUS.
ADDIE WANTS HER TEAMMATES TO SHINE
I don't know why but I just root a little harder for Addie Masonious than any other kid that I know. You know we give so much love to the malcontents, drama queens and the selfish kids these days. But the good kids, the ones who make those around them smile and make teammates better, we seem to ignore. I don't why it's this way. Addie Masonious would rather make a teammate look better than herself. But rarely do we honor or acknowledge this type of kid. We are more interested in that kid who is surrounded by drama who only thinks about themselves. I love Addie Masonious because she is true to her teammates and herself. She has dreams like everyone else, the difference is; reaching her dreams does not mean being selffish and concerned only about her future. I have seen enough of this behavior to last me a lifetime. ADDIE has faith in herself and more importantly in others, that they will see her value…maybe its because she is a artist.
THIS IS SOMEBODY WITH REAL TALENT
Artist see beauty in everything. They see the world different that most. When Manasquan beat RFH to start the season last year, Addie Masonious was way more interested in showing me her book of art rather than bragging about her terffic performance. She has this amazing talent and it's not a hobbie folks, we are talking about a serious gift. When you see the stuff she draws your jaw drops. Its hard to understand how anyone this young could have such a big imagination. Her art jumps off the page and it captures you. It moves you, you stare at it and you don't have to be a artist to know this is special stuff. It also makes you understand why Addie is different than ANY KID I HAVE KNOWN IN BASKETBALL.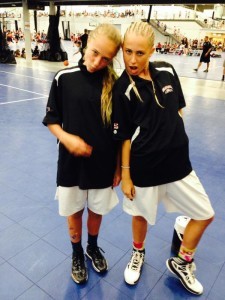 ADDIE AND STELLA…BEST FRIENDS!
As I said I root harder for Addie than any kid I know..WHY? Because her cousin and back court parter has three D1 offers. Her younger sister is one of the most talented players in the country. Her older brother only plays hockey for Team USA. They all command the spotlight and nobody loves it more than ADDIE. See this is the artsy side of Addie. She feels there is enough love to go around for everyone. It's why the Wildcats AAU team is fun, fun, fun. It's Addie who is wears the dyed hair or taking the funny pictures. It's Addie who keeps it loose for everyone and it's Addie who makes the Wildcats fun to be around….NOW YOU KNOW WHY I FAVOR THE WILDCATS…they have fun and know it's not life and death. It's about  working hard, doing your best and supporting each other.
HER MOM IS HER BIGGEST SUPPORTER
Addie has been suffering with shin splints and its tough on her. She has had to take as much as 7 weeks off. When the splints flare up, she feels she's letting others down. She is wrong of course, but its who she is…she is hard on herself. She is hard on herself because she doesn't want to disappoint others. But what I wish she would understand is this. She plays so hard its motivates her teammates,  her competitive sprit moves teammates, fans, coaches and yes even an old school coach and bad spelling BLOGGER.
ADDIE HAS WON AT EVERY LEVEL..
Addie has been a champion at every level of competition her entire life. Grammar school, Middle school, High school and on the AAU cicruit.  Addie Masonious is a big winner, because she is understand the word TEAMWORK. This is why her all her dreams will come true. Her road may be different, but HER dreams most certainly will materialize..this I'm certain about.  It's the reason anything she want's to do….she will. She will find college  coaches LOVE players like her, they need players like her. She find find coaches at the next level all need winning players who make there basketball family closer, by doing not for themseleves but for others as well…Addie Masonious does all of this…again she is a WINNING PLAYER…her track record doesn't lie.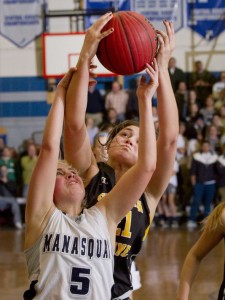 ADDIE has always played bigger than her size
Addie Masonious is a gym rat, who is interested in everything you have to say. Her eyes light up when you speak to her, she appears to digest every word you say, she makes you feel GOOD. She has had many mentors like, Bob Green, Mike Rice, Lisa Kukoda but none bigger than her mom. Ellen Masonious is tough on Addie but nobody and I mean nobody understands or appreciates Addie's worth to a team more. Ellen knows her daughter understands winning. She also understands it tougher to be a winning player when you don't always get credit. But Addie doesn't look for credit, she looks for results and her mother knows this…NO MATTER HOW HARD SHE IS ON ADDIE.
"I'm just hiking in Cali and being creative"
Yesterday at NBS, Addie insisted on doing the running after a hour leg workout in the morning. She didn't want anyone too think, she and her sister Faith were being treated different. You see, this is why she is special and why I root for her. It's too easy for us to over look the real winners these days. Those that win on and off the court. Its easy to heap praise on the selifsh who only play for personal attention and glory. But  isn't it time we start reconizing the good kids. The ones who make everthing touch just a little better. Isn't  time we step back and say THANK GOD FOR KIDS LIKE ADDIE MASONIOUS…They make DREAMS happen not just for themselves but for others too.
UPDATE- THE HOOP GROUP FALL TRAINING STARTS NEXT WEEK!
NBS IS SOLD OUT…YOU MAY SIGN UP FOR NBS PRE-SEASON