The Hoop Group Fall League brought some interesting thoughts to the table for me last night. Everyone knows who wins and loses in a fall league game really does mean very much. But finding out what players appear to be stepping up and what teams appear to be finding chemistry is very important. While the fall league will not tell you what style a team will play, it certainly will tell you which teams will play hard and share the ball. I saw some things I will randomly share with you today.
First did anyone notice Hope Masonious has returned for Manasquan? This is big, why? Because now she doesn't have to rush back to get ready for the season. Getting back this time of year, rather than later, will allow Masonious to move slowly and not have to worry about Re-injuring her back. She also gives Manasquan move fire power and makes them a deeper team.
Speaking of injuries, Zoe Brooks, Nina Emance, Justine Pissott and many more D1 All shore players are out with ankle injuries. Why all the injuries? No question in my mind, too many games in a short period of time. I know folks are not going to like what am about to say. Train more in the fall and play less. Play with your high school team in one fall league and call it a wrap.
RBC will need to have a number of players step up this year in order to be a legit contender. One thing is for sure. Justine Pissott and Tessa Carman look like a great one, two punch. The problem is outside of those two. RBC has little if any consistency in terms of production coming from anyway else. Last night they may have found a energy and effort player in Jineen Ayyash. She is a great case of a kid maybe getting over looked but staying ready. My prediction? Her shooting, work ethic and lateral movement may force her into the RBC rotation. She certainly made a statement vs Marlboro last night. RBC is desperate to find a versatile competitive player these days… she certainly looked the role last night.
Speaking of Marlboro, Sam Slofkiss was basically playing one against 7 last night. Marlboro has a number of injures and two sport players missing. So their younger and inexperienced players are getting valuable minutes. But on offense it really future Trinity College Star Sam Slofkiss trying to fight off a army as she did against RBC last night. But come season she will have lots of support
Manasquan has so many weapons it almost embarrassing. Freshman Olivia Shaughnessy was sensational last evening. Her improved shooting and insane motor clear puts her in the All Freshman conversation. But quitely Rylyn Orlando is developing into a serious offense threat for all. There is no question Manasquan has closed the gap between them and SJV.
So who is going to lead the Shore in scoring this year? Well that's the easiest question to answer this fall. Gabby Ross is basically unstoppable with the ball in her hands. The regardless if you double or triple team her. Her ability to play in small spaces and get by opponents is special.
The Clark sisters have Ocean County are 3-1 this fall. Now nobody is calling them a threat to win the SCT. But it clear the young Clarke, Kayden is looking like a All Freshman team member and her older sister Eli resembles a D1 player more and more. This is all great news for Ocean Twp future.
RBR is clearly having a rough fall. They are not being very competitive in games. That's mostly due to a lack of experience. Caroline Polloway and Camryn Gardner will get more on page once practice starts. This is a great example of why fall league scores mean nothing. But the RBC kids if they want to be Top 10 will certainly need to get in the gym more consistently over the next two months, once there 2nd sports seasons end.
It was great to see St. Rose guard, Maggie Cavanaugh back on the floor vs Manasquan . She is so much fun to watch. The future D1 lock made some dynamic show stopping passes and showed she is ready to lead St. Rose. The bad news is with Maggie's return. Bucknell commit cracking Rosie is now out with a injury. By the way you have to LOVE CASSIE CRUISE. The freshman looked very, very comfortable against Manasquan. Also Christa Ramos is making g me a believer these days.
Toms River. Is starting to look like a real sleeper team and let me tell you why. They defend at every position and Gia Pissott gives them a serious ALL SHORE candidate and player of the year Candidate for Ocean County. Ariana Torres is the real deal, Sidney Howell is one of the best three point shooters in the shore. FAITH WAVERSHAK is insanely underrated. Julia Grodzicki is still a winning competitive player. This team is going to be a problem
It looks like Jackson Memorial will be in full rebuilding mode for next year. But the good news is jr ZOIE MAFFEI returns for her junior season. The one thing you can all say about Rachel Goodale is this, she has always done her best coaching job when her back is to the wall. She will need to pull out her bag of tricks this year.
DAVE CHALAHAN really believes he has a team that can compete with anyone this year. His kids play hard and they are a tight group. JUILA COSENTINO, is a scoring machine. Dylan Chahill is having a terrific fall. Charlie Rosen dare I say is looking like one of the better point guards in the shore. Now add Doug Shaw to the bench to tighten up the defense… and RFH gets very interesting.

The Mid Point ALL FALL League 1st Team
Mary Donnely- Manasquan
Justine Pissott- RBC
ELI CLARKE- Ocean
GABBIE ROSS- Donovan Catholic
KATIE COLLINS- Manasquan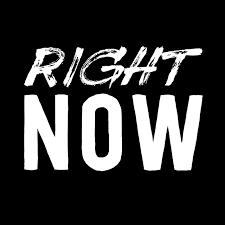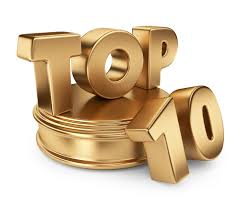 UP TO THE MINUTE TOP 10
SJV
MANASQUAN
RBC
HOLMDEL
MARLBORO
RFH
NEPTUNE
St. ROSE
TOMS RIVER NORTH
DONAVAN CATHOLIC