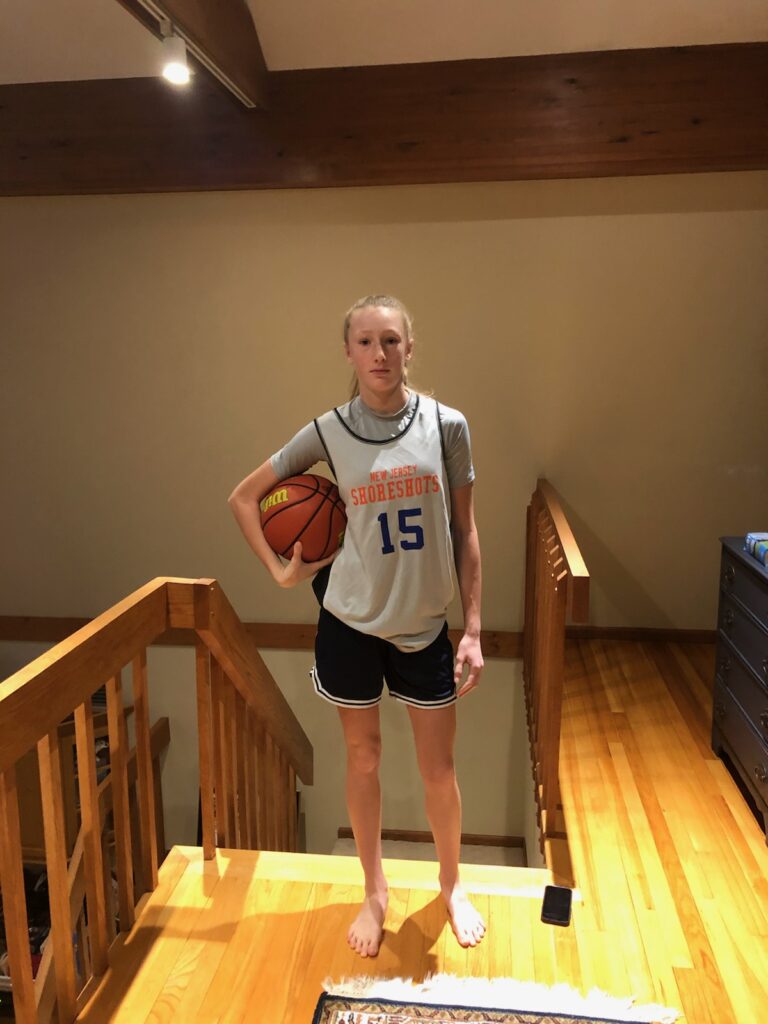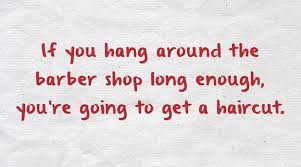 I guess it true what they say about hanging around. I guess it's also true that every year like clockwork a surprise shows up at Saturday Core Skills. But this one is a little different than most. That's because this young lady has been hanging around for awhile now. These days all that hanging around is starting to pay off. That's because she's proving, if you hang around the gym long enough you get a game. You see Elizabeth Paolella from town unknown has found a game. A damm good game. One good enough that's it's got my attention in a big way. Soon it will have your attention as she will be paying in the Shore Conference next year…. I'll let her tell you were💪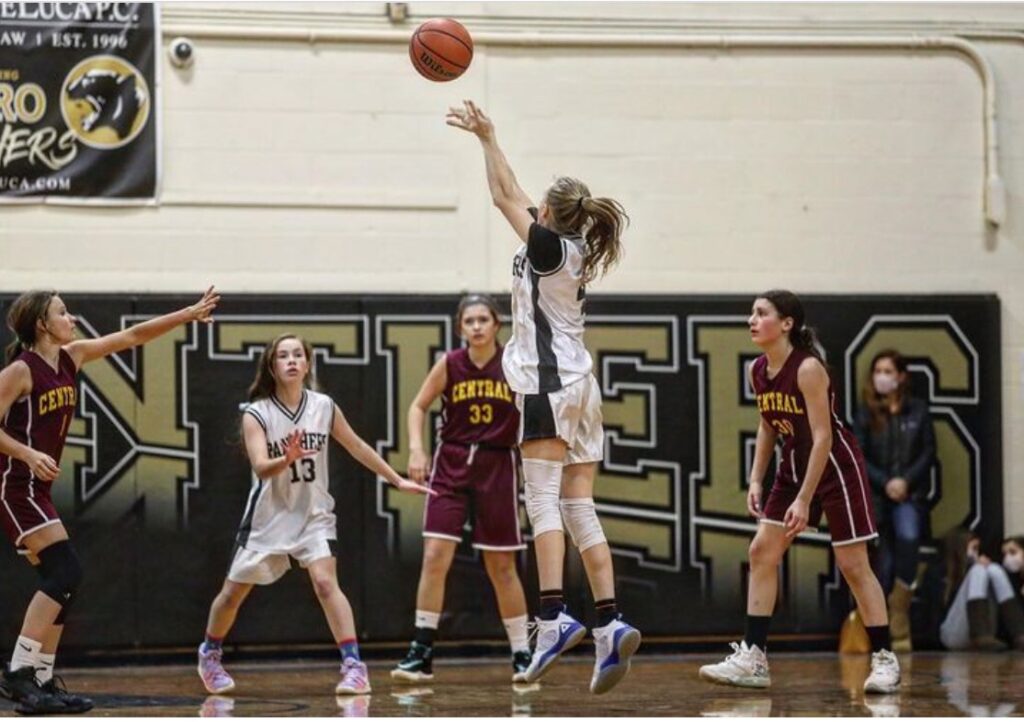 Two weeks ago a group of mega talented future D1 guards were standing around on the baseline talking while I was explaining a drill. I was getting angrier by the second. Then I peeked out of the corner of my eye and I saw Elizabeth Paolella out of the corner of my eye. She had this laser type focus on face. It prevented me from going off because her focus brought a smile to my face. Then when the drill started it was if someone shot her out of a cannon. The energy and effort was a thing of beauty. Then I thought to myself, this kid has been showing up for everything and works her butt off and I barely know her name or speak to her. I then walked over to one of my coaches and said "that kid is catching up to some people" Then he said "I'm glad you noticed, Tiny she on a Island in this gym and has been fighting off everyone and fighting for your attention" So that's exactly what I did for the past two weeks give her my attention.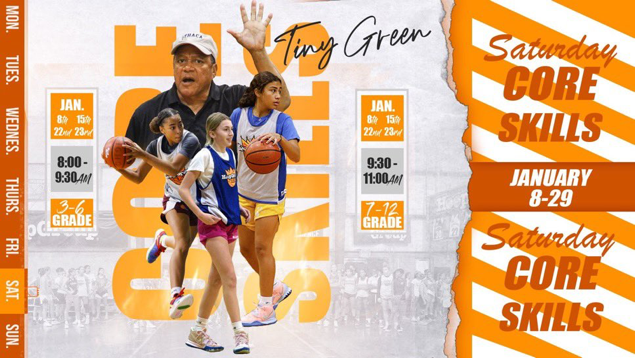 Elizabeth Paolella Is long and Athletic at 5'8". She is also strong as a ox thanks to being one of the best rowers in her age group. Her quickness and toughness jump off the page the moment you see her. But what makes her different is her competitive nature. I watch as it seems the other kids in the gym cheer against her as she is not close to many of the girls. Yet she keeps showing up week after week. I watch as they cheer when others score against her. I could step in or pull the girls to the side and ask them to stop. But I don't because I believe each kid has to walk the road and fight their own battles. Call me old school, but she is earning respect the old fashion way… WITH HER GAME. In Elizabeth Paolella case it gives her wings every time they cheer against her. Her mental toughness is a gift. Most kids would fold under such pressure and lack of love from their peers. But It makes LIZ play harder. It's almost as if she is saying bring it because you can't break me… I CAN TAKE YOU ALL ON! It's simply a case of a kid with a god like competitive nature. She just happens to also be developing into a hell of a basketball player.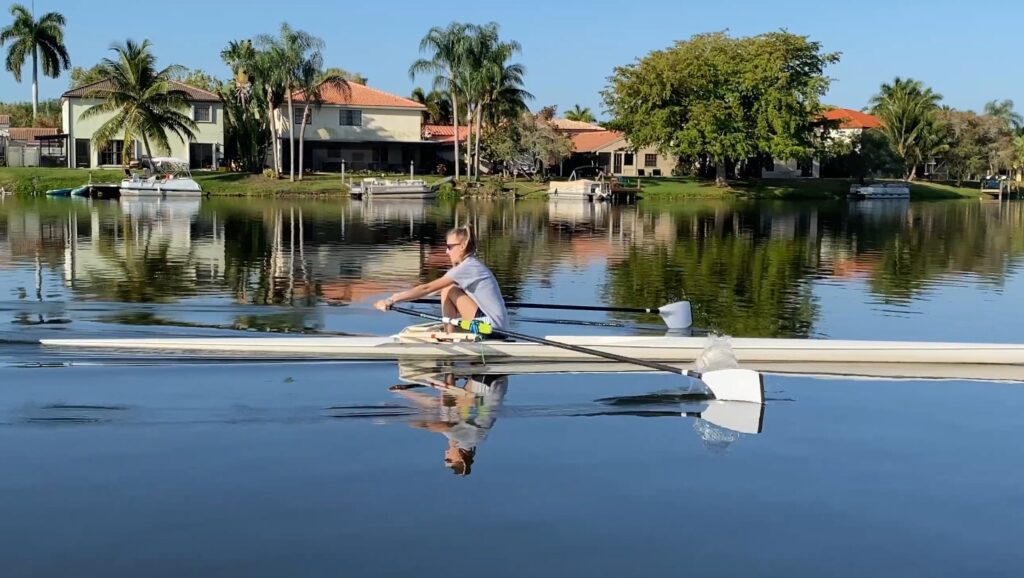 I remember when I first met Liz, her grandfather John brought her to the gym. He said "look she's a heck of a soccer player and rows Competitively. He told me I think with some real training, basketball can be her sport. He said take her and let me know what you think. Well here is what I think. She going to be a big time defender, in fact an elite defender. Maybe the best in the Shore Conference one day. I think her ability to drop her shoulders and get by kids is special. I think because of her work ethic she going to be a excellent shooter. I think her size and strength for the guard position is going to make her a problem. I think her improvement curve is so big by the time she plays her first high school game. Everyone will be be begging for her services. I think she going to be that good. But more than all the I THINK ELIZABETH PAOLELLA IS BRAVE… because she can handle the heat🏀💪✊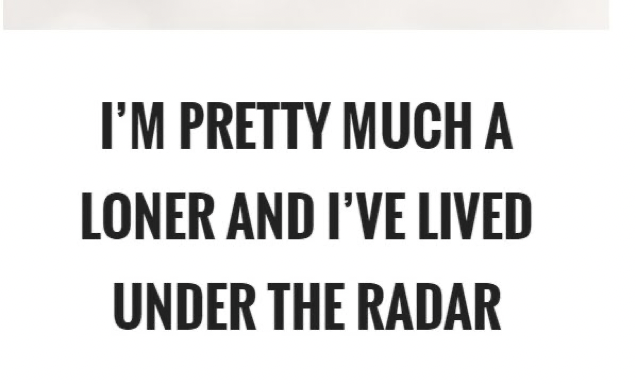 Last week I had a conversation with Elizabeth Paolella after training. I pulled her aside. I pointed to all the well known highly thought of 8th graders in the state who were also in the gym. I said to her. Do you see all those girls? She nodded her head. I said they believe all the sweet things people are whispering in their ears. I said the next three months there is going to be a change. The ones everyone think are the best will still have the hype. But they really won't be the best. That won't be exposed until high school and when the real recruiting starts. I said nobody even notices you, a look of sadness came across her face. I then said that's a good thing. It will keep you hungry, stop you from talking during workouts, keep you focused. Make you clean up the little things and the details. You beg for the coaching. Because it always comes down to that when you play against the killers. All this will make you better. She was looking me right in the eyes. Then I said this to her "Do you want to hear a little secret?" She said "yes " .. I said. "You just might be better than all of them, do you why? Because it means too much to you." A smile came over her face. I said I only have one promise you have to make to yourself . "NEVER SKIP A WORKOUT" she said I won't. Guess what? I believe her😄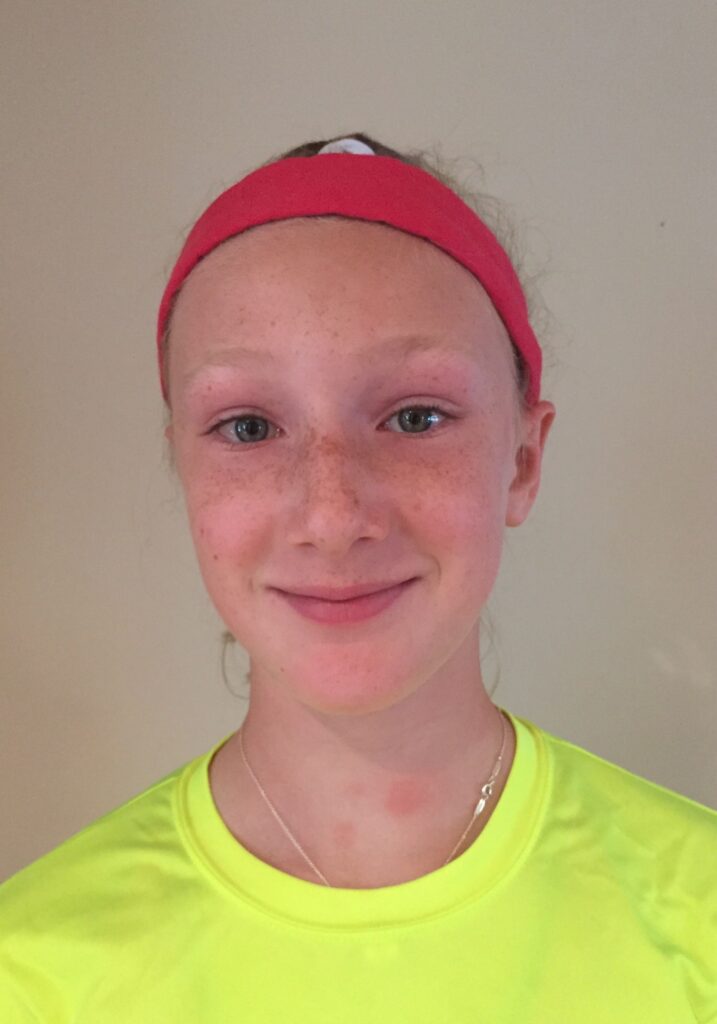 Last Saturday Core Skills kicked off. There was Elizabeth Paolella in the gym…. and there was everyone once again cheering against her on the baseline. There she was clawing and scratching. There she was Competing like her life was on the life against one of the best 8th graders in the entire state. There I was throwing gasoline on the fire. Making my sneaky comments. All in a effort to make sure both players knew, I was watching and there are no freebies. You either win your matchup or don't. In this case I could case less. I wanted to see a competitive nature, a commitment to competition. That's exactly what both players gave. Elizabeth Paolella gave me something else tho… a PEEK INTO THE FUTURE… because make no mistake, next year Elizabeth Paolella will be a name you will 💯% become very Familiar with