She is the Queen of the court. Her team is everyone's championship game. She will play anyone, anywhere anytime, anyplace. She creates roles for every single player in her program. NOBODY IN THE STATE DEVELOPS and prepares players for college, like she does. She is a true role model for all girls, her name is COACH DAWN KARPELL.
SJV is one of the most successful girls basketball programs in the country. They win games and send more players to college than any school in the state. When DAWN KARPELL, took over SJV 9 years ago, SJV had lost its way. Coach Karpell played at SJV and was part of some of the best teams in Shore History. She wanted to bring back the glory days. That is exactly what she has done. Dawn Karpell's SJV team is the gold standard these days. They are the team everyone wants to beat and Dawn Karpell gives them all every chance.
When kids ask me which high school, they  should attend. I ask them one question, do you want to be the best you can be or do they want  guaranteed  playing time? If they say they want to be their best and mean it, I say "then go to SJV". Now some may be surprised I would admit this. But if a kid wants honestly that's what I will give them. Because at SJV you going to be in the best basketball environment for development. Your practices will be better than most your games. You will take nothing for granted, because nothing is promised at SJV. The person at the head of SJV'S program believes everyone must earn there way. She also believes that the team must earn it ranking and status. She doesn't believe in getting by on reputation. She plays the closest thing, there is to a college schedule. Dawn Karpell has no interest in blow out games and players padding stats for publicity reasons. NOBODY has challenged their kids the way Dawn Karpell has …NOBODY. When a kid joins the SJV program, they know they are joining the most competitive program, possibly in the country. SJV players know they will reach there full potential….they also know, that's not every players goal and why some do not attend SJV. This is what's makes being a SJV player special.
Ever go watch a team play and a coach goes deep into there bench. They do this to make parents and kids happy. They try and trick a kid that they are part of the rotation. When that same coach plays a real game their rotation changes. Then the coach speak starts. The matchups were bad, we needed defense, rebounding..bla, bla bla bla. Dawn Karpell, doesn't use coach speak. It's the number one reason, I say DAWN KARPELL will soon be a Division one head coach. She knows how to use her entire roster as well as any D1 coach. She creates real roles for her players. They know those roles will not change based on the opponent. This leads to real team chemistry and most importantly everyone developing. No program can match SJV when it come to players being successful at the next level. A college coach said it best about Dawn Karpell's program.
"In high school they play good competition a few times a year. There rarely is a roster of 12 players in practice trying to steal your time. SJV kids are use to competition and competitive  games daily.  That's why they are more prepared, they are use to the day to day intensity, because they have seen it four years"  D1 Big East Coach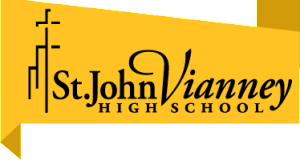 Here is a fact, you will need to search long and hard to find a SJV player, who moved on to college and not be a IMPACT from day. It's been this way for years now for Dawn Karpell. Her players at every level of college have had INSANE sucess. They become FRESHMAN OF THE YEAR..PLAYERS OF THE YEAR..ALL CONFERENCE..ALL FRESHMAN…they become Captains and leaders. SJV players go to the next level and kick butt. Four 0f her 5 seniors from a year ago are starting at the D1 level. They put up numbers and they are ready to play because DAWN KARPELL gets them ready. It starts from the day they walk into the SJV gym.
I had dinner with Dawn Karpell recently, I asked her about a player, who was interested in SJV. She said, no promises and she needs to know I only want competitive kids and she means it. DAWN KARPELL coaches a AAU team and she does it for one reason. She wants to control the environment. Her AAU team talks about one thing and one thing only….GETTING BETTER. She doesn't believe in playing in the off season to just win games. She wants her kids to improve and work on weakness as well. Last year it was Gigi Caponergo improving a jump shot, just like her daughter did this summer. For Dawn Karpell everything is about playing hard and taking on challenges. She doesn't believe in ego and records. She believes in getting the best out of everyone. It leads to rings and championships.
Dawn Karpell, is no dummy, she understands the good ole boys club. She knows as a women, the job is just a little harder and she backs down to no one. She has seen the whistle blow in favor of others. She knows it's not just a  coincidence, not after 9 years. But Dawn is a role model for her kids. She wants her kids to know, you don't have to back down. She wants them to see what a Alpha female looks like. Dawn Karpell has always been on a island. Each year it's been a new team to step up and challenge SJV. It was Shabazz in the early years, then it was RBC and now it's ST. ROSE. It's the same ole story SJV trying to win a title and a cast of  different characters trying to prevent it from happening.
For years many mentioned that DAWN KARPELL could not win the SCT. The reason was because that was the only dart they had left to throw at her. She had won the TOC, she had beaten Brianna Stewart. She had beaten CHRIST THE KING. Her teams were nationally ranked. Her players were staring in college. The haters   Desperately  held on to the SCT dart, that eluded Dawn Karpell. That last bit of unfinished business was taken care of last year. Dawn Karpell and her group of seniors won the SCT. She had officially won it all, there was nothing left. The only thing left for the haters to do was get a little payback this season. They knew this would be the year Dawn Karpell would finally get hers….That was wishful thinking.
When the media started saying SJV was going to be good again this year. They were simply following my lead. They had no idea who Jada Bonner was or how talented Maddie Doring was going to be. They had no idea Sara Furch was a D1 player or Sara Karpell would be receiving D1 offers. So media folks starting saying SJV was going to be good again. They didn't know why, but they know I know. I know that DAWN KARPELL GETS KIDS READY. SJV and DAWN KARPELL  didn't get to cry about losing 6 seniors, who won more games that just about any group in Shore history. They didn't get to remove the target off their back. Dawn Karpell did what she does every year, despite having a young inexperienced team. She played the best of the best and her babies, were expected to step up. While some teams jump up and down about getting big wins once or twice a year. Nobody even mentions anymore, when SJV beats a LUHI or a Christ The King. Nobody is surprised when they knock off the #3 team in the state in the SCT. There is no story when SJV beats anyone…it's expected. It's when they lose, that it becomes a story. It's Dawn Karpell and it's her monster. She has nobody to blame but herself, she created it. Now she has to feed it, and the only thing that can satisfy this monster called SJV's is ….Championships.
Tomorrow evening Dawn Karpell, will try to make it back to back SCT titles. She has been on both sides of this game. She knows the winning feeling and the disappointment of losing. I can tell you two things you can expect from Dawn Karpell tomorrow. She will love that environment of playing the best competition. I also know she doesn't want the built in excuse, she lost 5 D1 players. She will tell her kids lace them and go do what nobody does quite like her program …COMPETE. It's a culture she has created, no excuses ever..it's the SJV culture which is  like no other. It's a culture where players  are nurtured but also driven to be their best. When the SCT final starts tomorrow , nobody will say.."SJV lost so much in talent and experience how are they back in the SCT FINAL" ….nobody will say "Dawn Karpell should be the COACH OF THE YEAR" and guess what…..She could care less. What she wants people to say is…. DAWN KARPELL LOVES PLAYING THE BEST, ANYWHERE, ANYTIME, ANYPLACE…..EVEN IN THE SCT CHAMPIONSHIP