https://twitter.com/MBHoops10/status/1105471443742220288
Tonight St. Rose will take its first step toward winning a TOC. St. Rose has not taken an easy road to get to this point. They have had to completely change there program around. They've had to come full circle to get to this point. Nobody has been more responsible than Coach Mary Beth Chambers in helping make that change happen.
Many believe St. Rose is toughest job in the state both on and off the court. The program has a tradition of greatness. You would have to reach far back to remember a time when St. Rose was not successful. Mary Beth Chambers and her daughter Kasey Chambers both won Shore titles as players at St. Rose. So there is a soft spot in Coach Chambers heart for the program. When she was not allowed to coach last year, it hurt and cut deep into her soul. She found out how mean spirited people can be. She found out not everyone wanted to see her coaching. Now with the success of St. Rose you can see why… nobody likes a winner except the winner! Right now Mary Beth Chambers and her team are big winners going for more.
@MBHoops10 @CoachTinyGreen @jesslouro12 @jenlouro @Im_LOVINitt @Ell_Stoll @Lucy_Thomas77 @SRHSGIRLSBB Non Public A State Champions! Going to the TOC! AGAIN!!! When you can't be there watch it at Home! Awesome job Ladies! pic.twitter.com/Ngw8Q4FVfF

— Dr. Jim Louro (@Drjimrugby) March 9, 2019
This season Mary Beth Chambers has had to nagivate, parents, transfers and unhappy players. She has see it all or as her good friend Coach KARPELL likes to say "welcome to high school basketball". Somehow Beth Chambers has navigated through all of this. She has managed to keep her team on track. A team with meaningful and some not so meaningful,  misguided, outside forces knocking on the door. She has some how convinced her players to stick together and to remember it's about team first. Last week a college coach asked me "how does Mary Beth deal with all this" after there big State Champion win. I told her it's simple, St. Rose has her heart. She wants to CHANGE  the culture. She wants the program to look the way it did when she played at the school. When her daughter played at the school. She wants St. Rose to  represent something bigger than just winning games. She wants to prove you can win games and give of yourself. She wants kids to understand it's about sacrifices and being a teammate. She wants everyone to feel inclusive and know they matter. Things in recent years St. Rose has been missing despite there success. Mary Beth Chambers wants to build a program that everyone can respect.
https://twitter.com/SRHSGIRLSBB/status/1093671280824463365
Mary Beth Chambers has been accused of recruiting transfers, breaking rules and just about everything, anyone  one can think of. She won't admit it, but it breaks her heart. Those who know Coach Chambers, know these are things that go 100% against everything she represents. She has seen the letters of lies, she knows of the calls to the NJSAA. It hurts but somehow she has remained bigger than all this. Somehow she has been able to coach her team right into the TOC… her team would not be playing tonight if it was not for her. In the past few years ST. ROSE has lost some big games late. It was there inability to do the little things, like manage the clock. This year nobody has been better late in games better than St. Rose. It's because of one person, Mary Beth Chambers. Here leadership and patience has led to St. Rose finishing and coming  back in big games late, all season. It's something new, that everyone appreciates who watches her teams play.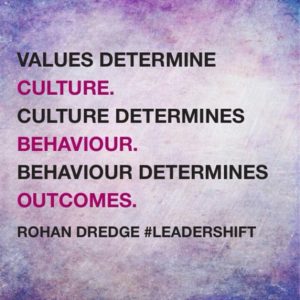 The St. Rose parents are tough, everyone knows this, Mary Beth Chambers knows this. But she says " I have to give them a pass, because there children are involved". It's this attitude that is leading to a different culture growing at St. Rose. Rather than  confrontation,  it's compassion, she wants to show those around her program. She hired a former D1 Coach, Bob Dubina as her asst Coach. It was a brave move to hire somebody so knowledgeable. It was even more brave to give him so much responsibility. But Mary Beth Chambers wanted what  was best for her team. So she hired a real coach to sit beside her not a puppet. The two have been sensational. They have put out more fires around their team on and off the court that few coaches have to deal with. Fires that could have destroyed their team. It was there ability to EDUCATE NOT ELIMINATE, those in and around the program that has allowed them to shine so brightly.
https://twitter.com/MBHoops10/status/1101849520999198720
The past week may have been the toughest week of Coach Chambers life. I met Cheryl Vota and Mary Beth Chambers when Kasey Chambers was in 4th grade. They coached together, traveled on vacations together. Cheryl was a 2nd mother to her children. She passed away last week. It was hard on Mary Beth and her entire family. You see the two have been a team forever, to think of Cheryl not around is almost unbearable for the entire family. The two coaches dominated AAU basketball. So last week when Coach Chambers took the court for the state championship, she had a heavy heart. Even after the big win it was hard.  She had buried her very best friend just hours before the game and after the big win, it was hard to fine joy…except in watching her players  celebrate. Now MARY BETH CHAMBERS will hope to have one more  celebration, the biggest one of all  a TOC championship celebration.
Last Year Mary Beth Chambers was hurt because she couldn't coach due to a rule,  few if any knew about.  She was upset because she thought people would think she broke a rule. She told me, she would never want her kids to think she would break rules. It was a tough time for her. This year when the season started she asked for my advice. I told her be fair and firm. I was honest with her, I told her she was walking into a fire storm. But also told her the parents and kids don't know her. I told her in the end, regardless of who plays and who doesn't. The one thing they will not be able to question is THAT SHE IS A MOTHER AND FRIEND FIRST!

St. Rose plays and looks like a team. They have overcome so much together as a group. It's hard to believe they are playing in the TOC after losing so many great players from a year ago. But here they are tonight taking the first step….do you know why? Because every single player on the team has stepped up ALL YEAR…..including there Coach!
SPRING TRAINING STARTS NEXT WEEK….
http://www.hoopgroup.com/ViewArticle.dbml?&DB_OEM_ID=34600&ATCLID=211711771#corehttp://www.hoopgroup.com/ViewArticle.dbml?&DB_OEM_ID=34600&ATCLID=211711771#core