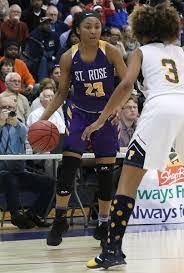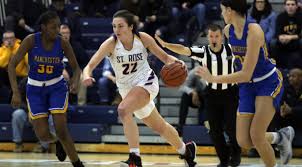 So it's a wrap for Brynn Farrell and Makala Andrews. They won a state title a year ago and came up short this year. But both players today are in a much better position than they were before they arrived at St. Rose, two years ago. Both now have learned life lessons that they can lean on forever. They both are better people weather they know it or not today. Both have had to change and become better people not basketball players.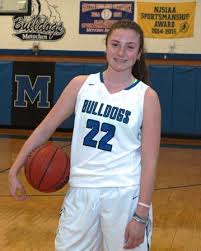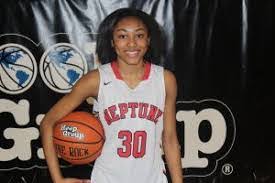 Both Brynn Farrell and Makayla Andrews transferred into St. Rose. A school where traditions of families attend the school. It also a place many feel is a tough place for outsiders. You may have heard the stories of how Brynn Farrell who had never met or spoken to Mary Beth Chambers was recruited. You may have heard the stories of how she recruited Makayla Andrews who she never spoke to once prior to her attending St. Rose. You see St. Rose is a different place. It is the TOUGHEST PLACE TO COACH MAYBE IN NEW JERSEY. Makayla Andrews and Brynn Farrell made it tougher with their arrival. They scared people and made those who feel privilege uneasy, upset and confused… by just deciding to attend a high school of their choice.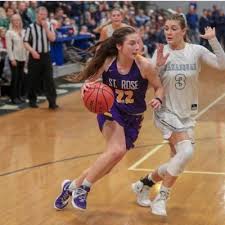 I didn't know Brynn Farrell before she arrived at St. Rose two years ago. I know that she scored a ton of points at Metuchen high school, where she averaged almost 30 points a game. It was a place when all and everything revolved around her. The first time I saw her play I knew she was special. But I also knew things would be different for her as well. I knew the shore conference was different. I knew that St. Rose was a team with more talent than Metuchen. I knew she was going to be a great player. But I also knew she was going to have to adjust.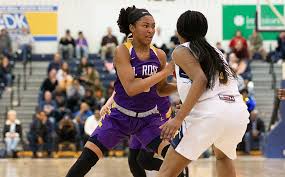 When Makayla Andrew decided to attend St. Rose high school she was excited. She thought it was going to be the best experience of her athletic life. I remember when she told me she would attend St. Rose. She talked about all the possibilities. She knew she could be a different maker. She knew her teammates would embrace her. Makayla Andrews, learned a lesson that will stick with her until her last days. Not everyone loves you, regardless of your talent or ability. Makayla Andrews more than any player I have ever known has been challenged to be bigger than those around her.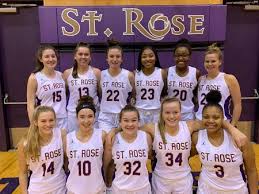 This season Brynn Farrell, Makayla Andrews and their teammates started the season as the #1 team in New Jersey. It was thought that they could win the SCT and TOC. But as we know now, none of that happened. There are no banners to hang this season. But there is something bigger than banners for both. This year Brynn Farrell and Makayla Andrews grew up and became better teammates and better basketball players. This season they became more prepared for college. This season they learned unless your willing to put your team before yourself …there is no greatness.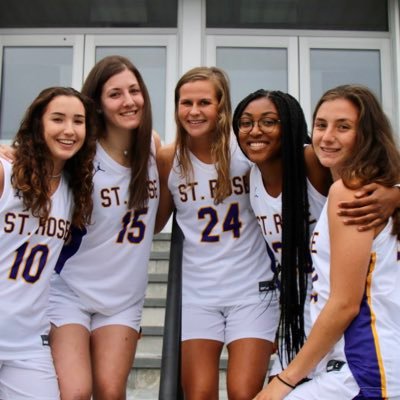 There are whispers about St. Rose and we've all heard them. Everyone says it a tough place. A place where great coaches go to win championships and then disappear. A place where parents and supporters are passionate. So passionate that points, playing time, awards and media attention matter maybe too much. It's a place a kid can forget what matters most, like winning and buying into a program. Makayla Andrews and Brynn Farrell have had to learn how to buy in. Both where stars at there previous schools. Both are going to attend D1 schools next year. Both are among the best players in the state. Both also needed to change. There team struggled early in the season. There team didn't play to their potential because their team was more concerned with personal success rather team success. It was clear to anyone with eyes that St. Rose was a team that refused to be…TEAM.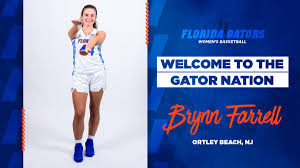 BRYNN FARRELL plays an aggressive style, in fact at times so aggressive that it caught the eye of officials. It was a style that many did not like and complained about. They complained so much, than in my opinion she became a target. Referee's clearly started to target her and please don't debate this with me…I WATCH TAPE. Brynn Farrell also was a great player but she didn't elevate her teammates. She left her teammates to sink or swim based on their own talent. It was the one thing missing in Brynn Farrell's game. It was the part of her game that had to improve. She need to learn to make the extra pass, trust her teammates and coaches. It's no surprise that St. Rose got better and better late in the season. It's no surprise because Brynn Farrell became one of the best teammates a coach could hope for. She keep her composure when opponents would flop and when refrees's made bogus calls against her. She elevated her teammates games in shocking fashion. She invested in her coaches and more importantly played a style of basketball everyone, opponents, fans and referees could appreciate. Brynn Farrell grew and learned that basketball is not just points and wins. It's about being part of something bigger than herself… it will serve her well in the next four years at Florida and in life.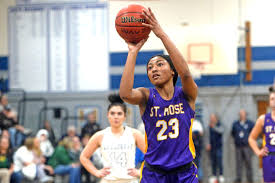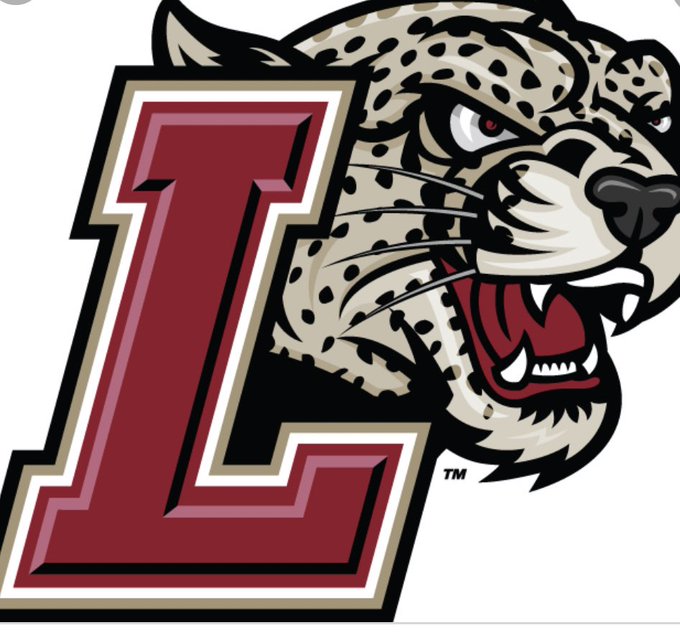 MAKAYLA ANDREWS wants to be a star. She wants everyone to know she is as good as any player in the state. The 2nd half of the season she just may have been the best player in the shore conference. But prior to that Makayla had lost trust in her teammates. She had lost her innocence, for the first time in her life she was not judged by her talent. It was the first time she felt like a outsider. It's why she could not buy into the St. Rose program. But finally this season, she realized not buying in was getting her nowhere. So she trusted her coaches and teammates. Makayla Andrews did what her teammates could not do for her and trusted her them. She forgot about being a star, the best player, winning awards. She just focused on helping her teammates.. winning and being the best person she could be. Makayla Andrews grew up this year. She learned life is not fair, but it's not an excuse not to a good person and better teammate. Next year at Lafayette, Makayla Andrews will be handle anything that comes her way.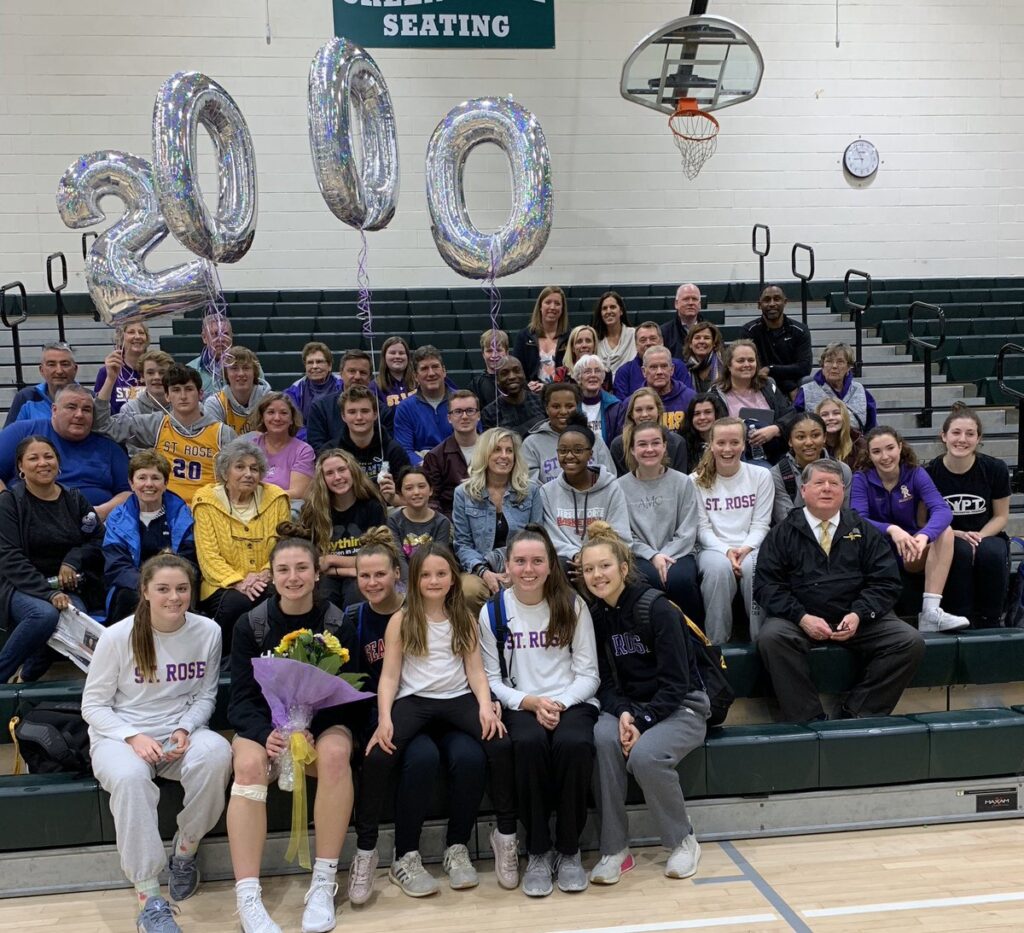 Makayla Andrews and Brynn Farrell have had to learn life lessons at St. Rose. They both have accomplished so much. They both have won championships. Makayla Andrews scored her 1000th point this season. Brynn scored her 2000th point last night. Both have done just about everything a player can do at the high school level. But both have had to learn to learn the lesson of sacrifice. They both have had to grow up maybe faster than we should ask. But here is what I will tell you.. both are better because of it and St. Rose has done their job..the real job… they have prepare both for LIFE BEYOND BASKETBALL.