B North, could be the most interesting Division and most underrated division in the Shore Conference this year. Now on paper this may look like a two horse race…DON'T BELIEVE IT. It may also appear that RBC is the heavy favorite…DON'T BELIEVE IT.  The winner of this B NORTH is going to have to grind to win this years title. It will be no walk in the park…TRUST ME!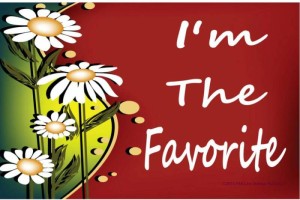 To win B NORTH one thing is clear, you will have to go though RBC. This is a talented young RBC team that is a year older. They are clearly physically stronger and more polished. This is a group that many believe is a year away from winning not just a SCT but maybe another TOC. There talent level is that good.
WHAT THEY LOST- They lost current Loyola College shooting guard Alex Barazotti, the ultimate leader.  She was part of the unbeaten RBC that last won the SCT. Replacing her will be no easy task.
WHATS BACK?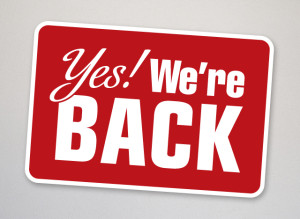 THE SHOOTERS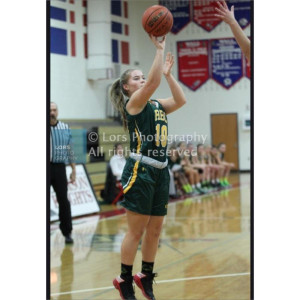 HANSEN
Future D1 shooting guard Josie Larkins, who is rapidly becoming the apple of so many D1 coaches eyes,  and she will fill the role Alex Barazotti left open nicely. Larkins is a deep three point high percentage shooter that DEFENDS…RARE.  Shooting is something RBC will not have to worry about this season. Hayley Moore is flat out the best transition three point shooter in the shore. When she gets going she becomes a major issue for any team. She has grew and gotten stronger since last year. But the biggest difference people will see in her game is this…better defender and maybe more important a much better shooter off the dribble. I believe she has a chance to be RBC's  leading scorer this season. Gillian Hansen has been a reliable shooter for RBC for years now. She is somebody that Joe Montano will have no problem turning too during the season. But the player who just may put RBC over the top is CATLIN CARROLL. Folks I believe this young lady is going to have a dream season. Carroll not only is a shooter but is a major finisher in the lane and ready…gets out in transition as well as anyone. Why is this important? Because despite all the shooters at RBC, what was their biggest problem last year? Getting easy baskets.
THE FRONT COURT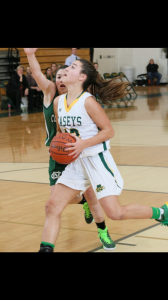 The front court for RBC looks the same as last year.  Katie Rice could be the most improved player in the Shore. I believe she will make a run at ALL SHORE. Rice has improved in every area of her game. She very well could be RBC's  2nd best ball handler against pressure. She is now a real threat from 18 feet and continues to rebound in traffic against bigger opponents.  Maureen Coakley continues to be the most disrespected player in the shore. Folks look at her numbers last year. Nothing is more of a lot than Coakley getting double figures every night RBC takes the floor. She rebounds, defends and plays with passion. Annetta Panayides is 6'2″and no doubt at some point will called upon and remember you heard it hear first….WILL SHOW UP BIG TIME!
THE POINT GUARDS
The point Guard position is in total lock down. Rose Caverly, is a future All Shore and D1 guard, who has earned the trust of Coach Montano. Caverly is making a real case these days as the best baby point guard not only in the shore but the state as well. This summer she but up numbers that at times were shocking. Caverly will not be alone. Amanda Hart is a name you may not know….but you better learn it quick because she is going to play a major role for RBC this season. I love her ability to get by opponents and her level head. This is going to a be break out year for this young lady. If this is not enough, RBC expects Tia Montange back before season end. Montange started as a freshman for RBC and is a combo guard  who brings massive creativity with the ball. She can create her own shot in the lane and bury 3s till the cow come home.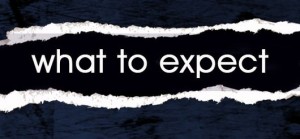 The Yankees are a family, no team in the Shore is closer on and off the court. They all play for the name on the front of the Jersey. There is never any drama in this program because the man at the top, makes it very clear…THIS IS HIS PROGRMAN.  The future Hall of Fame coach is quietly doing one of his best jobs, bringing his team along. This group has developed nicely and could be the surprise team of the year. But first they must win the B NORTH TITLE.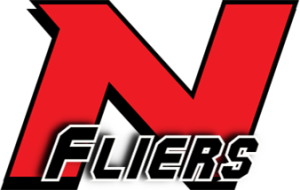 Neptune will come at a you in swarms… Neptune, make no mistake is a real CONTENDER for the B NORTH TITLE. WHY? Because they have the one player in the entire Shore Conference that can beat you by herself on any given night in Dezzy Allen. This is an aggressive group that plays all out and as a TEAM. Some will think with the lost of Marajah Bacon this team could take a step backwards… Don't believe it.  I am here to tell you this is a possible Top Ten team in the state before things are done.
WHAT THEY LOST– The  Bacon sisters were a vital part to the Neptune offense and defense.  Replacing will not be an easy task…but the parts are in place to do exactly that
THE STAR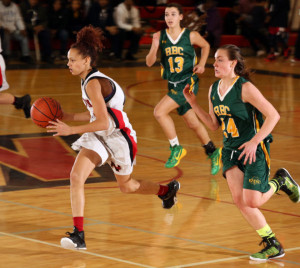 Dezzy Allen is a freak of nature, she has leaping ability  of a dude and the quickness and length of your best male player. Her competitive nature, pure athleticism on both sides of the ball is 2nd to none. She my friends is a POY candidate. On any given night she can beat you by herself….she is that good.
NOT A ONE WOMAN SHOW–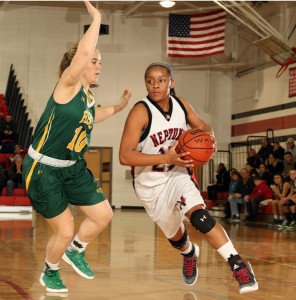 Here is the thing everyone is missing, Allen is not alone this year.  Brianna Love goes right to the top of anyone's underrated team. She is an explosive undersize forward. But what makes her special is that she plays way bigger than her size. She is a beast on the offense boards and murder of the dibble. She can handle the ball and play away from the basket when called upon. Love is a issue every single night and one of the best players in B North.
THEN CAN SHOOT–
Neptune can flat out shoot the ball as a team. In the fall league they surprised RFH with there shooting ability. For a lack of better word, they man handled the Bulldogs from the three point line. Alexa Vreeland  is now a senior and still a major threat any time she walks on the floor.  Kaelyn Kimbrough is a seasoned senior who just plays hard and is not afraid to shoot the three.. She has been part of a lot of winning over her career and will want to go out with a bang. Junior Alexis Bennett is a reliable shooter who has now stepped up her game and will no doubt try to make a name for herself. Shooting is not going to be a issue for this team.
SOMETHING NEW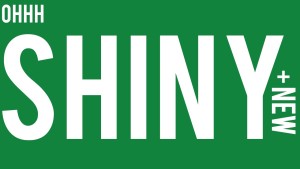 Sophomore transfer point guard Pericous Allah was a gift from heaven and is a major pickup for Neptune. She is a player you simply do not hear enough about.  She gives Neptune a major boast with the lost of Bacon. There is no question freshman RAHMENA HENDERSON goes right to the top of the list of impact freshman. She is a player that Neptune will need to give them that energy and more talent against elite teams She defends, gets in the lane  and makes great decisions in transition. These two new players will have a major impact.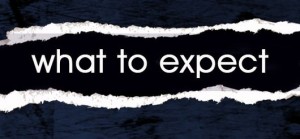 Once again they will have the pack mentally all Neptune teams under John Brown have. Once again they will swarm to the ball and pressure teams all night.  Once again they will be a real contender for B North. John Brown just continues to win and regardless of what opponents do…HIS TEAMS PLAYS NEPTUNE BASKETBALL. Last year they  blew RBC out at home and lost by 6 on the road.  This is a team that could win B NORTH and nobody believes this more than the Neptune kids themselves.
THE SLEEPER…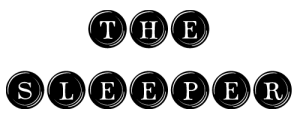 If there is a team in the Shore that could make a major jump this year, its Colts Neck. Coach Glenn Jansen has put  together a team that could surprise everyone this year. They are a team loaded with underappreciated talent and more importantly a perfect mix of upper and under classmen.
WHAT THEY LOST– Noelle Frost and Katie Healy were both part of a State Championship team. They were not big scorers but rather big leaders. Replacing their experience will not be easy. Both were winning players and had been though the wars.
THE SENIORS-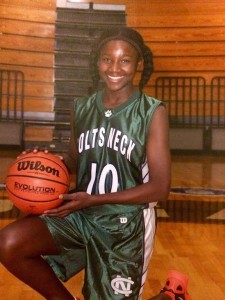 If Senior Elsie Brown had been wearing a RBC, SJV or RFH jersey that last 3 years, she would be a household name. This is a young lady with mega talent, for the likes of me how she could be this under the radar is amazing. This is a young lady with All Shore type of ability. She averaged  double figures last season and was a handful for everyone on both sides of the ball. She gives Colts Neck real star power and somebody that at times can carry the offense and get them easy baskets. If it  feels like senior Amanda Hunt has been around forever…you right. The  effective shooting guard is a real teammate that Coach Jansen can call on at any time. She can and will knock down shots. She has been in the wars and has also been part of some very important program wins, which inculdes a state title. She is not flashy but very confident and won't fold under pressure. Colts Neck will need her leadership, if anything special is in the making this season.
PLAYING BIG-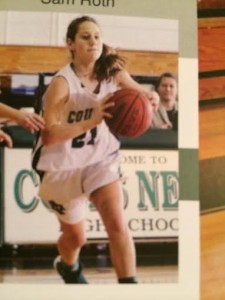 SAM ROTH
Little Jamie Prestagiacomo is work horse on the court. She is quick, can pressure the ball and plays with passion and confidence. There is no question her role will increase this season. 5″4″Junior Sam Roth is expected to have another strong season. Last year Roth stepped up her game and played a major role in Colts Neck's late season run. Roth is a gym rat and all reports point to her having a great year.
A SURPRISE-

The name C may not mean much to many….Well folks I thought this Bio tech student attended Rutgers Prep…Wrong and let me give you a real heads up. Folks Colts Neck has another player who can get buckets as in a lot of buckets. She is not just a great student but this kid who had a GREAT FALL…NOT A GOOD ONE BUT A GREAT FALL. I am going on the record right now, she could be a real game changer for Colts Neck this year. Why? The ability to make shots and basketball IQ…this is a major surprise though  hard work and  COLT NECK  WILL REAP  THE BEINIFITS
A BABY SHALL LEAD-
At the end of the day Colts Neck will need two babies to shine if they are going anywhere. Carla Volpe who was on the all Freshman team last year, will need to step up her game; even more this year. Carla Volpe is moving into star status very quickly. This fall she lived in the gym and it appears to have paid off. Coach Jansen must be given full credit for the development of his young star. She arrived at the school under the radar and has blown up. Now Coach Jansen will need to work his magic again. Because one of the best young players in the state Lola Mullaney will join his roster. This was some what surprising as most figured the star 8th grader would pick one of the big 3 schools. But she decided to stay home and Colts Neck will reap the benefits from day one. Mullaney can score in every fashion and can play the point or the off guard. Mullaney and Volpe may give Elsie Brown that offensive support she needs that could allow Colts Neck to play with the big dogs. It's a lot to ask of two babies…but they are special babies.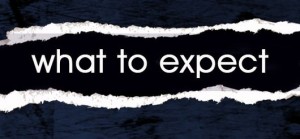 This is a team that will not slide under the radar this year.  They will need to bring there "A" game all year. While scoring was a problem last year, it should not be this year. Sam Roth and Carla Volpe are both a year older and will be much more effective on offense. But here are two major questions. Where is the team size to rebound and defend coming form?  How long will it take Mullaney to adjust to the high school game with scouting and preparation that does not exist in AAU and grammar basketball? Colts Neck has a decision to make…play B NORTH spoiler or go for the title this year.
THE SPOILER-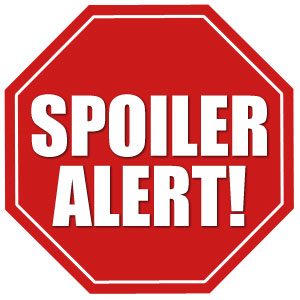 LONG BRANCH
Nobody did a better job at bringing  a program back to life than Coach Coyle did at Long Branch. Her team had so many first's last season it's impossible to count. Her team started the year off by knocking off then State Champ Colts Neck. They won there first Holiday tournament and the players all got their first taste of winning big games and being competitive against elite competition. Now the question is what's next for Coyle and her troops? Is a another state appearance enough? Do they want to take the next step?
WHAT THEY LOST– Ryasia Cunningham and Camarie Brown will both be missed but there is plenty left behind to replace them.
WHO WILL LEAD THE WAY?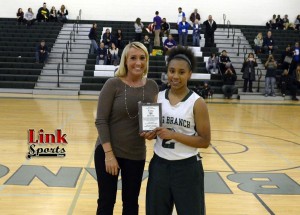 Well one thing is clear, Long Branch are only going as far as the most underrated and maybe the most talented point guard in the shore will take them. Che'kasha Andrews is flat out a one women wrecking crew. No player and I mean no player gets less respect for somebody so gifted. Andrews has put up numbers against everyone. She can beat you with real next level stuff, like off the dribble, from the three point line or with pull jumpers…. She my friends is a ALL SHORE talent.
HELP IS THERE-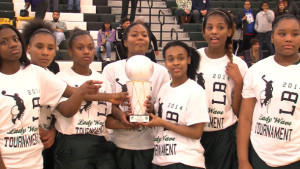 Andrews will have some help in Sophmore  Angelique Gathers  who blew up last season, and will be back a year older and ready to go. Last season she was a major surprise having monster nights, often against top teams. Quayniece Page, Tygeria Covin, Hydeinan Moore, are all back, But what's most interesting about this group is this… all at some point last year had big moments offensively….This is a real spoiler team and could play a major role in who wins B NORTH.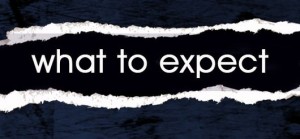 They cannot win B NORTH but they can sure as hell stop another team from doing so. It was no surprise they caught Colts Neck napping last year in the season opener. This year it won't be as easy because the element of surprise is gone. Teams will know to be ready. Long Branch has a number of core players back from last year and will be trying to keep the program moving in the right direction.
ON THE OUTSIDE LOOKING IN-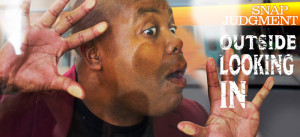 WALL– Unlike Colts Neck and Middletown South they have not figured out how to keep there star  talent at home. No school has had more stars raided by other schools in recent years
OCEAN TWP-With the lost of FRESHMAN OF THE YEAR, LUCI THOMAS, they will need to regroup. But they have a passionate coach and kids willing to work.
MATAWAN– Tracey Brereton is a talent but at the end of the day…they do not have enough across the board in a tough Division top to bottom
PREDICTION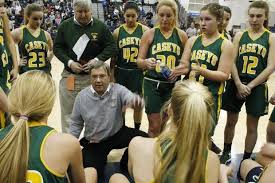 JOE MONTANO…THE YANKEES  OF THE SHORE
Nobody is running away with this division. This B NORTH again will mostly likely come down to head to head competition. If anyone of the favorites lose to LONG BRANCH they are out of the mix….My guess is RBC WINS B NORTH   B NORTH.
PRE- SEASON AWARDS
ALL  B NORTH  PRE SEASON DIVISION AWARDS
COACH OF THE YEAR- JOE MONTANO-RBC
FRESHMAN OF THE YEAR- LOLA MULLANEY- COLTS NECK
PLAYER OF THE YEAR–DEZZY ALLEN- JUNIOR- NEPTUNE
DFENSIVE PLAYER OF THE YEAR- DEZZY ALLEN- JUNIOR NEPTUNE
MOST IMPROVED PLAYER- CATLIN CARROLL- SENIOR-RBC
B NORTH ALL DIVISION TEAM 1ST TEAM
DEZZY ALLEN-( POY )NEPTUNE
KATIE RICE- SOPHOMORE- RBC
CHE'KASHA ANDREWS- SENIOR-LONG BRANCH
CARA VOLPE-SOPHOMORE- COLTS NECK
ELSIE BROWN-SENIOR- COLTS NECK
JOSIE LARKINS-JUNIOR- RBC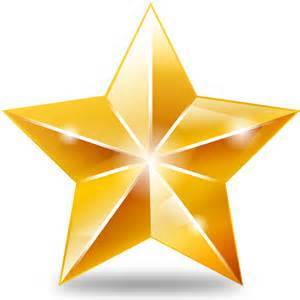 B NORTH ALL DIVISION 2nd Team
Maureen Coakley-JR- RBC
Rose Caverly-SOPH-RBC
Brianna Love-JR- Neptune
Hayley Moore-SOPH-RBC
 Tracey Brereton-SR Long Branch    
5 DATES TO REMEMBER
12/18- Long Branch @Colts Neck…last year Long Branch shocked the defending State Champs…Can they do it again?
1/5/16- Colts Neck and Neptune will square in a must win for BOTH TEAMS
1/7/16- Neptune@ RBC in the first of two matchups…
1/11/16- RBC @Colts Neck both teams will meet for the first time.
2/216- RBC @Neptune in a game that could decide the B NORTH CHAMPS