The buzz is getting bigger everyday as we approach the start of the 2014-15 season. Gregg Lerner previews ( http://www.msgvarsity.com/new-jersey-girls-basketball-articles-1.1123624 ) I'm sure kept everyone busy and the Star Ledger came out like gang busters with their season preview (http://highschoolsports.nj.com/girlsbasketball/ )you can kill a few hours reading both. No question both are must read for everyone. Blogger David Prown is off and running with his interesting thoughts as well. His blogs are really unique with a different perspective. There is enough pre -season buzz and reading material for everyone looking for a shore fix….I mean it is the BEST CONFERENCE IN AMERICA!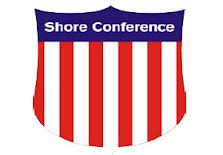 The Best Conference in America is coming to a gym near you!
Yesterday I took in the SJV game against a mega talented and super well coached St. Pats team.  Kimi Evans has arrived and is a force that will have to be dealt with all season.Her improvement around the basket and ability to finish is undeniable  It clear SJV will make getting the ball inside to her and GiGi Capornergo the focal point of their half court offense. Kimi Evans is the best post player I have seen in the shore since Christina Danella. The Kelly Campbell and Kelly Crouch (kellyville) back-court is as good as it gets at the High School level.  Crouch knocked down 3 three's yesterday and displayed her insane passing skills. Kelly Campbell who took a physical beating yesterday yet keep her cool, is ready to show why she will be attending Top 25 DePaul University. She was a beast in every area of the game yesterday. Leadership, passing, rebounding and scoring when SJV needed it. These two INTERCHANGEABLE  point guards could be the key to SJV'S  season.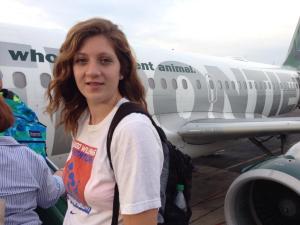 As I was saying the "Future Face of Shore Basketball"
Got a chance to see future D1 guard and Wagner player Emily Uribe and she looks great and should be back better than ever next season. But one thing is clear Tina LeBron who had a big 3 point shot yesterday, Courtney Dobrzynski who got the start yesterday along with Vanessa Pinho are ready to step in and fill the void left by Urbie. Finally here is something  everyone should be play close attention too…SJV is no longer a group of babies. There bodies have matured and they look physically much taller and stronger.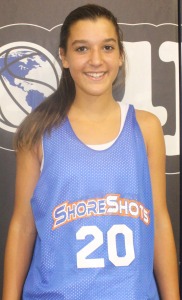 No surprise that Katie Rice is fitting nicely into the RBC family
Molly Collins has be ripping it up in the pre season and is making it clear that she is a Freshman of the year candidate. Collins had 21 points in her first game and 16 in just a half yesterday. Coach Bruno says his freshman is special and one of the best freshman in the state period. I have to agree with him on that one.
Future Division one stud Katie Rice has lived up to the billing as its looks like she will make the lost of Grace Fallon just a little easier to take for Joe Montano's  Yankees of the Shore! The long athletic Rice who resembles the former All Shore multi talented swing player got rave reviews this  past week.
The one thing I kept hearing over and over about some other freshman and younger players across the shore is this "She will need time to adjust to the level of play" or the competition. Folks I am a big believer in kids handling their business in the fall. I say a player is either ready or their not once the season starts…END OF STORY…we all make choices as how to prepare in the fall. I say kids have to live with those decisions, …NO KID SHOULD GET TIME BASED ON REPUTATION OR FUTURE PRODUCTIVITY.  The season should not  be used as a tool to get a kid ready. What many talented freshman and others are learning is the summer looks nothing like the season.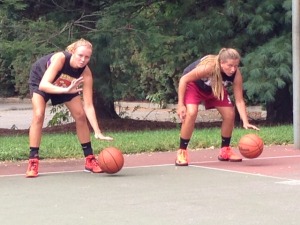 Sid Sabino(right) will soon be joining her sister at the Division one level
Now we have a number to players who have stepped up their games in some of the scrimmages and Sid Sabino of RFH has done just that. Sabino over a two game period put on shooting clinic. As one D1 coach along with a number of other D1 coaches and head coaches who attended a recent Rumson scrimmage said to me "Tiny you can never have enough shooters and Sabino can shoot the rock" it clear Sourlis has a real weapon in Sid Sabino this year. Morgan Graziano in a scrimmage against RBC "looked liked a Woman against little girls" according to almost everyone at the scrimmage. A well respected coach said "Morgan could have done anything she wanted" Looks like the Manhattan recruit is ready for a big year.
What I find interesting is nobody is talking about Southern High School. Make no mistake Gabbie Davis is the real deal folks and shore fans would be wise to pay attention to this team!

Another player who seems to be forgotten is Alex Balsamo of Middletown South. This kid is going to be a major factor for Tom Brennan's team. She was a major part of the puzzle until she was injured last year. College coaches you be wise to pay attention to this young lady, under the radar and perfect kid to try and steal over the next 3 years.
GIVE ME SOME LOVING...As in Loving Marsicano who is giving St. Rose major love! Joe Whalen appears to have gotten just what he needed with her size and mobility up front. But I still say freshman Makayla Mrkham is the key to this team. I believe the freshman point guard could allow Kat Phipps to move to her natural shooting guard position at times and give St. Rose even more fire power… if needed. Here is a question, name a better scoring one two punch than Jess Louro and Kat Phipps in the shore? Stop you can't…LOL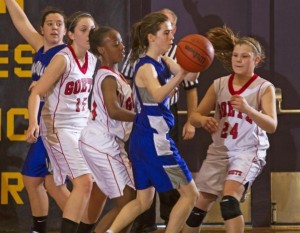 Makayla Mrkham in blue could hold the key for St. Rose
We get to see Manasquan vs RBC Tuesday. My guess is that both these coaches will be playing this game to win. They will use their benches but no question both will have a eye on the score board. Like all good coaches, Montana and Kukoda both understand what confidence means and this is a confidence building scrimmage.
I will start my Shore preview package tomorrow and each day right up to the start of the season. I will give you my thoughts on Ranking, Players and Match-Ups and Pre -Season Awards. Both the NBS and Hoop Group will have blogs to hold you over till the season starts …it should be a fun 10 days!  So Enjoy the ride folks, keep it positive and supportive!
REFS TAKE CONTROL!
I want to address something that took place yesterday. I was sitting next to Glen Evans (not sure I know a nicer family or group of kids), the father of Kimi Evans, during yesterday's SJV game when things got a little chippy under the basketball and Mr. Evans expressed his displeasure. No salty language, just an good ole fashion clean display of unhappiness with an official. The official stopped the game to confront Mr. Evans, I was a little surprise by his actions; this folks had a chance to get ugly. But then  referee Jim Danella comes over and says "look my partner was right". This defuses everything right away..Bravo move by official Danella…Then the official who had the confrontation with Mr. Evans comes over and says "hey I'm sorry I had to do that… but I had too" Folks this was a great piece of officiating and a wonderful example of officials working together and showing how a game should be controlled, but yet still being respectful to parents and fans…I loved it…GREAT JOB GUYS.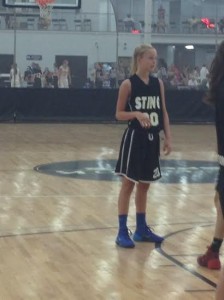 Jen Inman now can get back to enjoying basketball!
FINALLY,  my favorite story of the weekend. I was very happy to hear that Jen Inman played in the varsity Holmdel Scrimmage yesterday. The young lady loves the game of basketball and left the Holmdel team in the  middle of the season last year only to return  this year.  But that was last year and every year should be a  new start for all players. Bravo to Don Hampton for allowing this young lady to continue her dream of playing basketball and extending the olive branch…does it get any better folks…HELL NO….COACHES PLEASE REMEMBER TO EDUCATE…NOT ELIMINATE!….HATS OFF TO DON HAMPTON!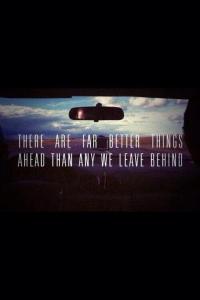 There can't be a better set of words to live by….
WEEKEND PHOTO'S…..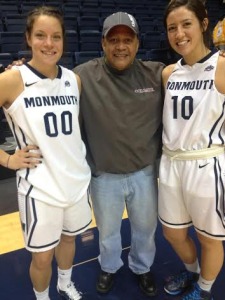 Former Shore stars Sara Olson(leading scorer for Monmouth Univ) and Dana Carbone are all smiles after a victory over Colgate!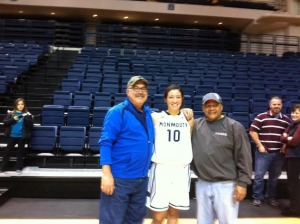 Hey Coach how would you like Dana Carbone back, who had 5 points yesterday?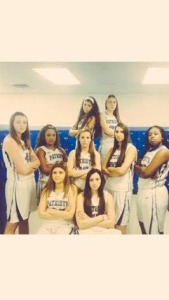 Freehold Twp looks like they are ready for the season!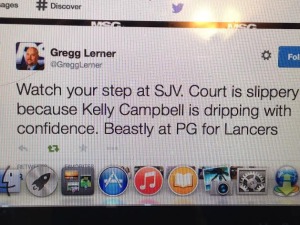 You are going to have to search long and hard to find a better line than this one..the Master GREGG LERNER AT HIS BEST …AGAIN!
THE HOLIDAY HOOP CAMP STARTS DECEMBER 22 for more details go to http://hoopgroup.com/headquarters/clinics/holiday-break-hoop-fest/