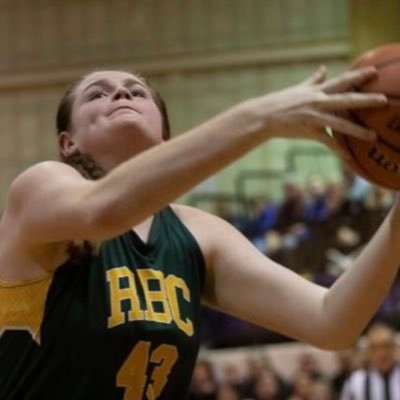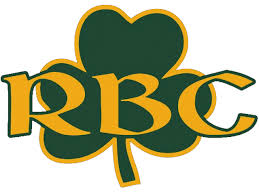 I believe Ally Carman has secretly has always wanted to be the face of team. I think she has always wanted the responsibility of carrying a team. She has wanted that opportunity in AAU and in high school. She's wanted to be that player who was the difference between a good team and great team, winning and losing, she wanted to be memorable. She just may get all that and more.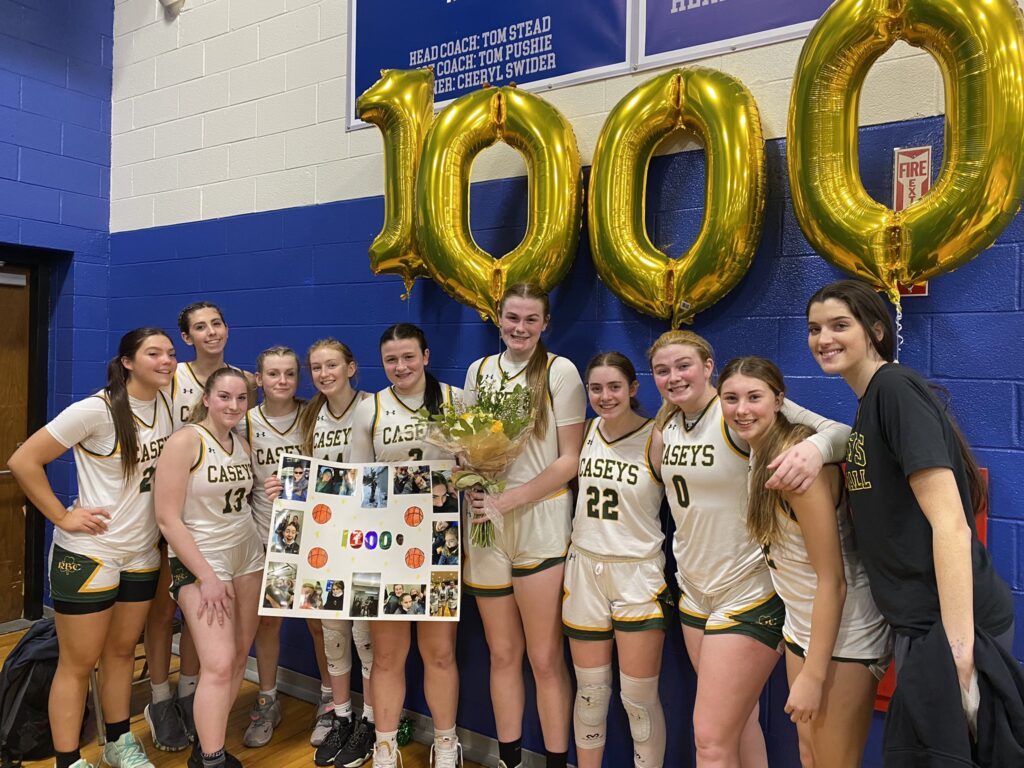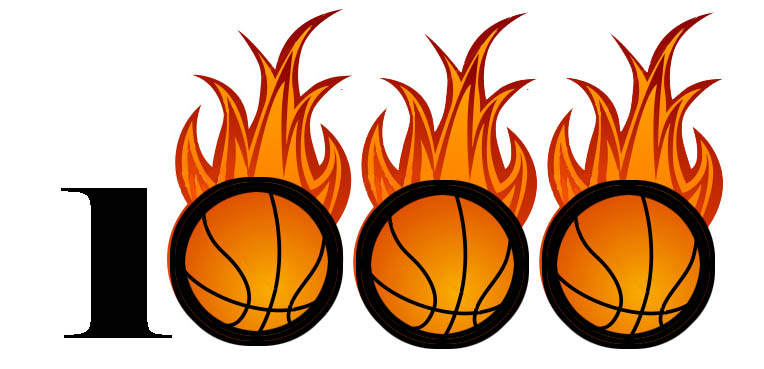 Ally Carman scored her 1000th point last week. She became only the 12th player in RBC history to accomplish this feat. She joined her RBC teammate Justine Pissott in doing so this year. It was a big moment for Ally Carman but not unexpected. What was not expected was Ally Carman being asked to lead her RBC teammates this year. To be the face of the Casey's, the player that her teammates know they can lean on and count on. That's because Justine Pissott there best player, Captain and leader has been out the last three weeks. Now RBC has turned to Ally Carman. In a lot ways Ally Carman has been waiting for this moment. The question is she prepared for this moment?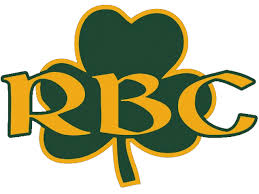 Since she has been in 7th grade people have focused on Ally Carman's potential. But potential is a dangerous word because it means we haven't seen your best yet. The graveyard is full of players who've had potential. These days coaches and teammates prefer stars NOW! Ally Carman has never been the star of any team she has played on since 7th grade. She's played on stacked teams like 2021 Shoreshots with 11 D1 players. They really didn't need or want stars. It was never her team. Despite having a great career at RBC she's never been the face or go to player at RBC. The role has always been reserved for others. But now it is Ally Carman's role, her destiny. Its Ally Carman's team. Now Ally Carman is going to get her chance to prove she is the biggest different maker in the state of New Jersey. Now Ally Carman can show Boston College they have someone special coming to town.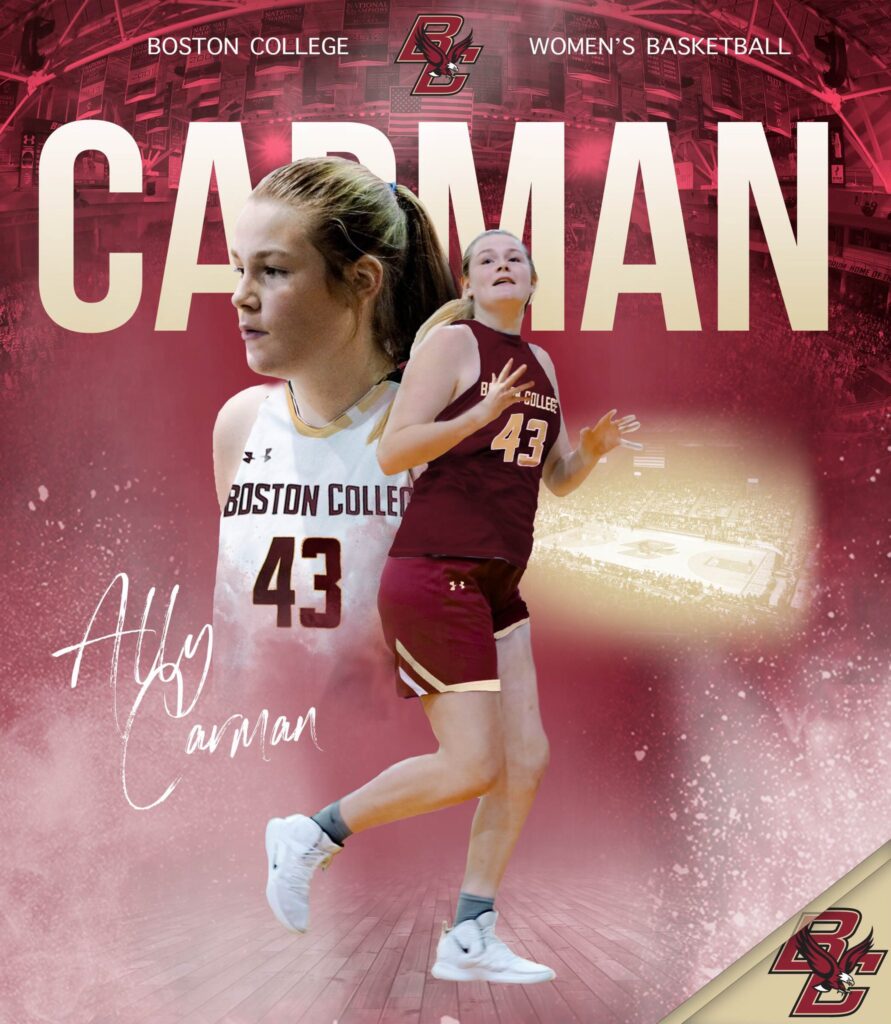 Ally Carman could have been the face of the Shoreshots last summer. It would have prepared her for what she is facing now. But she decided to play for the EYBL PHILLY RISE. She wanted the competition, she wanted the hype and she wanted the exposure and all that comes with playing EYBL. She got none of that because she was not the face of the team. Ally had to suffer through a disappointing summer. It then carried over to the fall. And bled into the earlier part of the RBC season. It was heartbreaking to watch. I believe Ally lost her ego, her swag and most of all her confidence. It was sad because Ally Carman's work ethic and improvement has been Legendary… especially before covid hit.
ALLY CARMAN always did her best work in the summers. IT'S WHEN SHE GOT BACK TO BASICS. It was during the long hot summer days in between AAU practice and games that Ally Carman would work harder than any post player I have ever known. She became the poster child for dreams do come true, when you work hard. Her development has been shocking over the years. I often wonder if she hadn't lost her summers due to covid what she would be today? I 100% do know and it's because her track record of improvement tell me this ..THE MOST DOMINANT AND UNSTOPPABLE FORCE IN NEW JERSEY… Nothing can make me believe different.. NOTHING!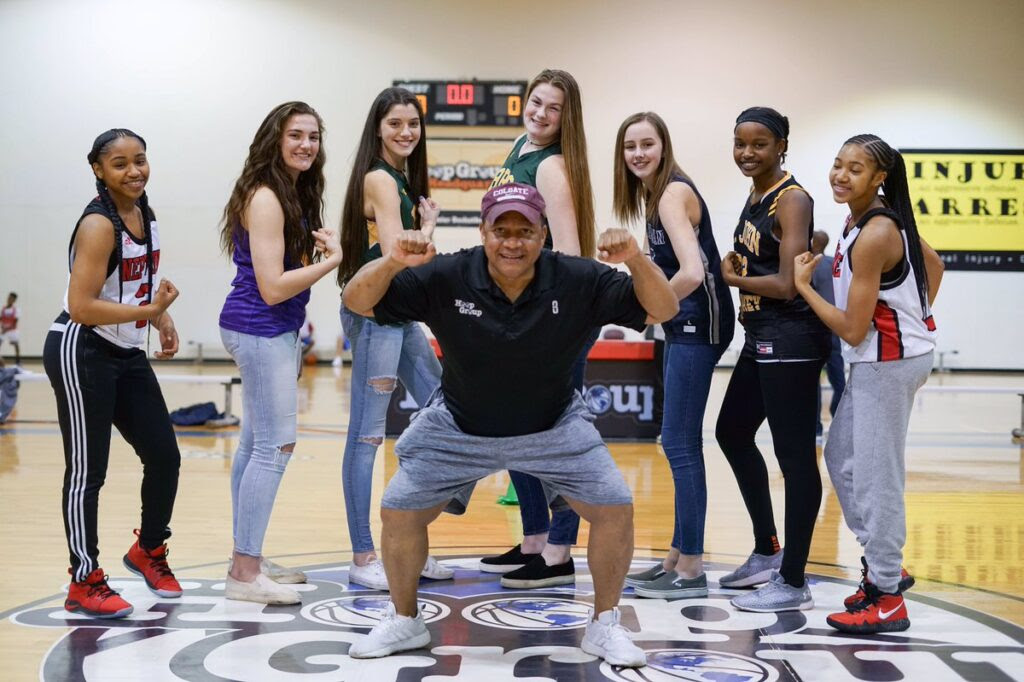 Ally Carman knows she has to win the trust of her RBC teammates and coaches. She knows the only way to do this is by working hard, playing hard, performing and carrying her team. It's on her shoulders now, the way she wants it. Her legacy is being written right now. The early results have been outstanding. She has been dominant, since Pissot went down. She has taken the RBC team under her belt. She has led them when everyone said it was curtains. She has been a force to be reckoned with. The team ball movement has improved. The post passing has gotten better and the team is sharing the ball better. That's because Ally Carman has given her teammates the confidence of knowing there is someone there they can lead on these days. Ally Carman is finally the face of a team. The focal point of a team. Everything at RBC weather Pissott returns or not will depend on last years 1st Team All Shore player ALLY CARMAN... ITS HER TEAM NOW FOR BETTER OR WORSE
There is a song by the COUNTING CROWS the reminds me of Ally Carman called recovering The satellites. That's because Ally Carman has been recovering from a long journey and now she is bringing it all home. Now she is ready for the next big step..now she ready to finish her senior year in grand fashion. That's because….