The SCT FINAL 4 Matchup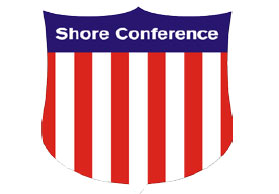 #4 St.Rose vs #1 SJV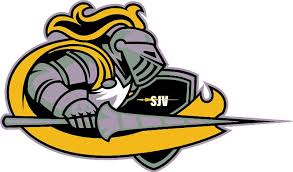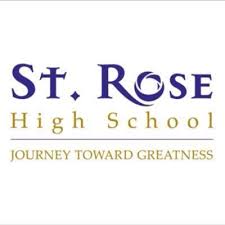 Both teams come into tonight's game on a high. But blew out there opposition on Saturday. Both teams are loaded with Division One talent and have been ranked in the state Top 10 all year. SJV is currently the #1 ranked team in the state; a position ST. Rose at the start of the season.
THE MATCHUPS
The Strenghts
St. Rose– They have maybe the two best seniors in the Shore in Makayla Andrews and Brynn Farrell. Both are capable of dominating this game. They have played what many believe is the best schedule in the state. Abby Antognoli is one of the best guards in the state these days. They are much improved team defensively and Coach Chambers has been masterful at developing her bench. This is a battle tested group.
SJV– Madison St. Rose has developed more into one of he best players in all of New Jersey. She is very capable of having a big night. Katie Hill has been solid as a rock all season. They go deep into their bench, with 10 players expected to play. They wear teams down with energy and pressure. They have size and quickness at very position. There man and zone presses are a serious offensive weapon.
Weakness
St. Rose– they lack size in the post. They are streaky shooters. Decision making at times can be a issue as well as there shot selection. Foul trouble has been a issue all season.
SJV– the lack of competitive and close games could be a issue. The half court offense could be a issue. They've had little time having to run their half court offense during the season.
The Guard Play
St. Rose- there guards are all offensive minded. Brynn Farrell plays mostly the shooting guard on offensive. Abby Antognoli is one of the best on ball defenders in the state. She also is one of the fastest. She will leak out for transition baskets and look to score in transition. Brynn Farrell is a scoring machine both in the paint or from the three point line. She has become an elite rebounder in recent weeks. Abby Antognoli is not only a great offensive rebounder, she is the loose ball queen. The St. Rose backcourt is the strength of St. Rose.
SJV– Madison St. Rose has made the adjustment to the point guard position nicely. She has created a nice balance of scoring and passing. She also is an elite defender who can score at all three levels. She shoots the three, pulls up for the mid range and is a deadly three point shooter. Emma Bruen can also more to the point as well. She is a elite defender and a pit bull. She is also a willing and effective three point shooter. She takes care of the ball and is a unselfish passer. She along with Madison St. Rose are murder in the SJV press
Edge– St.Rose will see pressure tonight like that have not seen all year. But SJV will also be playing against two mega offensive minded guards. On most nights Madison St Rose gives SJV a massive advantage in the backcourt. But not tonight. This is one of those nights, where the sum of St. Rose's parts are bigger than the whole… EDGE- ST ROSE
The Wings
St. Rose- Makayla Andrew right now is the best player in the Shore Conference. She has become an elite scorer at all three levels and is maybe the best offensive rebounding guard in this event. But what people are really missing is that Andrews has become a lock down defender. Mo Stapleton has been the jock of all trades. She has done all the little things, like make the extra pass, get loose balls and most importantly knock down open jumpers.
SJV– Katie Hill has played the role of Robin to Madison St. Rose's Batman type season. She has been solid all year in every area of the game. She is a proven scorer and elite defender. She is very capable of taking over games. She is a under appreciated rebounder and finisher at the rim. Ashley O'Connor has D1 offers on the table because she has quietly become a problem for all. Not only is she an elite defender, she is a three level scorer. She also can move to all three guards positions on both sides of the ball.
EDGE– Makayla Andrews has been a super women in recent weeks. But tonight she will face the best full and half court defense she face all year. Hill and O'Conner are no strangers to athletic wings who crash the boards. They saw them everyday in practice last year in Jada Bonner and Bre Bellamy both now playing D1 basketball… EDGE- SJV
The Post Players
St. Rose– Maria Tedesco has been nothing short of sensational all year. She has given away size and strength all year and it has not fazed her. She has done all the dirty work for St. Rose and more than any other player has embraced her role. She is a underrated scorer and shooter.,
Megan Cahalan– She is one of the best young forwards in the state. The future D1 forward has stepped up big on both ends of the floor. She is big and tough. She rebounds in traffic and is a excellent shooter who doesn't miss layups. She runs the floor and is highly competitive
EDGE– these two are going to play big roles tonight. The one who makes the most plays will give there team a huge edge… I say both have excellent evening… EDGE- EVEN
The Benches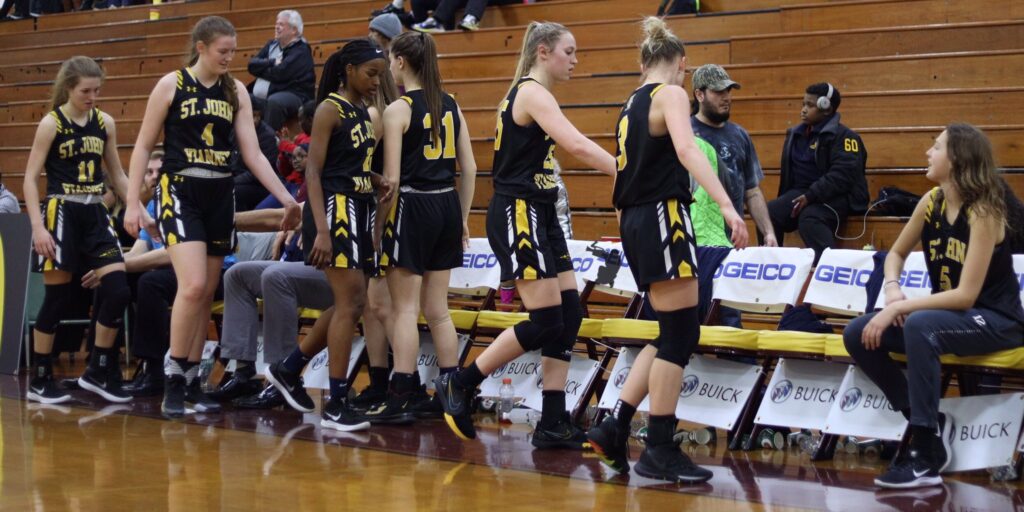 St. Rose– this is where Mary Beth Chambers has done her best work. She has developed her bench beautifully over the season, creating roles for players. Laya Laws become effective both offensively and defensively. Maggie Cavanaugh has become a real weapon with her energy and aggressive nature. Niasya Ervin has provided scoring and stability. Kitty Murphy has been taking full advantage of her limited minutes. A team that was once thought to have only 5 players now has a 9 player rotation
SJV-.there bench is deep. But the key is Christina Whitehead who has given SJV offense off the bench. Mikaela Hubbard has been brilliant in her role as the back up center… Ciera Cevallos , Janie Bachmann and Ashley Sofikanih all have the role of coming off the bench hustling and taken opponents will and legs away, so late in games the the Top 6 players can finish the deed.
EDGE– This is the biggest mismatch on the night and could be the difference in the game. Coach Karpell will not be afraid to use her bench in any spot ..EDGE SJV
MY PICK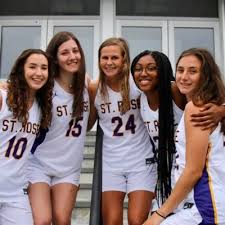 SJV has blown out everyone they've played in the Shore Conference. The problem is all those wins were not against top teams. While St Rose played the best of the best. What does all this mean? I am not sure if it means anything. But there are a few things I know for sure. If this game goes down the wire I am taking SJV, why you ask? Teams don't change at this point. What you did during year is what you will do tonight. St Rose's clock and situation management is a serious issue. But after watching tape, I know if Abby Antognoli beats the SJV press, regardless if they score or not…they are taking away a major part of SJV's in particular, Madison St Rose's offense away. But in the end I never bet against seniors..St. Rose 4 seniors … SJV 0 seniors.... ST. ROSE 52 SJV 44