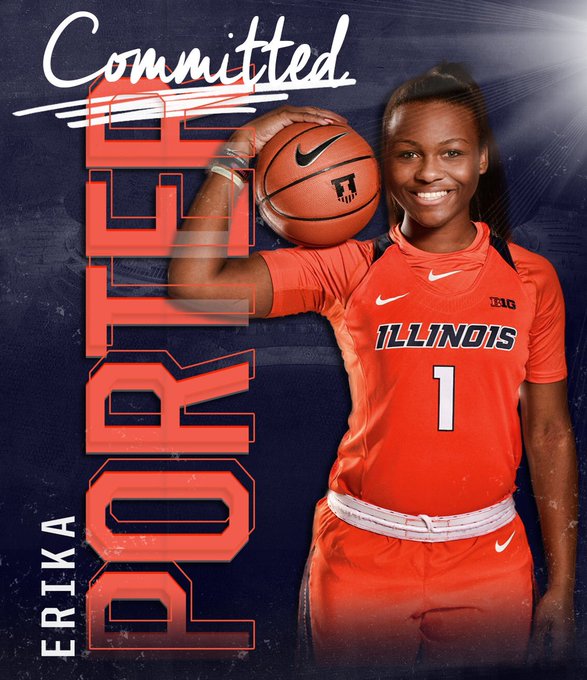 Congratulations to Erika Porter on her verbal commitment to the University of Illinois of the Big Ten Conference. It's certainly an honor to attend such a prestigious University. Erika Porter has come farther from start to finish than any kid I have ever coached at any level. She has made sacrifices along the way that few kids are willing to make. Erika Porter is about what is possible and what can be. But it is also a reminder to all those starting at the very bottom, you can get to the top… but you must willingly work.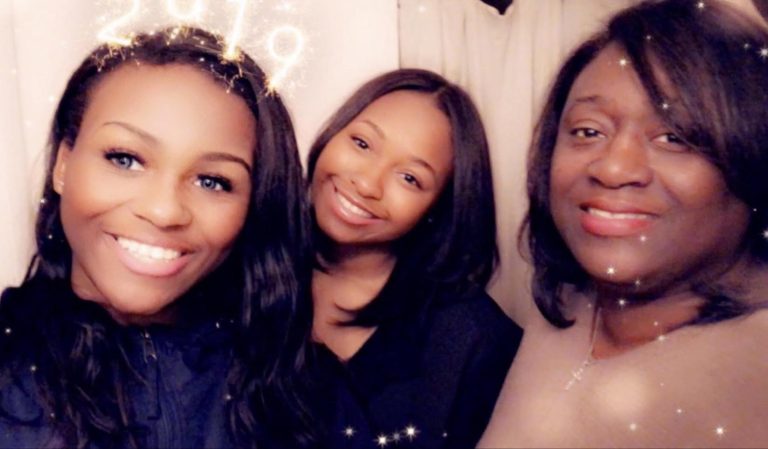 When you get ready to send your congratulatory text, e-mail or phone call to Erika Porter. Do not forget to text her mother Janice first. Because none of this happens without Janice Porter. You see Janice Porter is a strong women. She knows being a single mom in these days may be the hardest thing, she has to do daily. But Janice has now officially sent both of her daughters off to college. Her older daughter ALEXIS attends Xavier University. Now Erika is off to Illinois University. Now Janice Porter can take a deep breath at least for now. Now she can forget about rushing home from work to drive Erika 90 mins away to practice and training. Now she can stop worrying where the money is coming from to pay for NBS. A woman who simply refused not to pay for her daughters attending. Now Janice Porter can sit back and enjoy the fruits of her work. The stress of recruiting and AAU basketballs, high and lows are behind her now. Janice Porter provided Erika Porter with every opportunity and environment a child can ask for to be successful.. she has been a super mom and now ERIKA has made sure her mothers sacrifices were not in vain.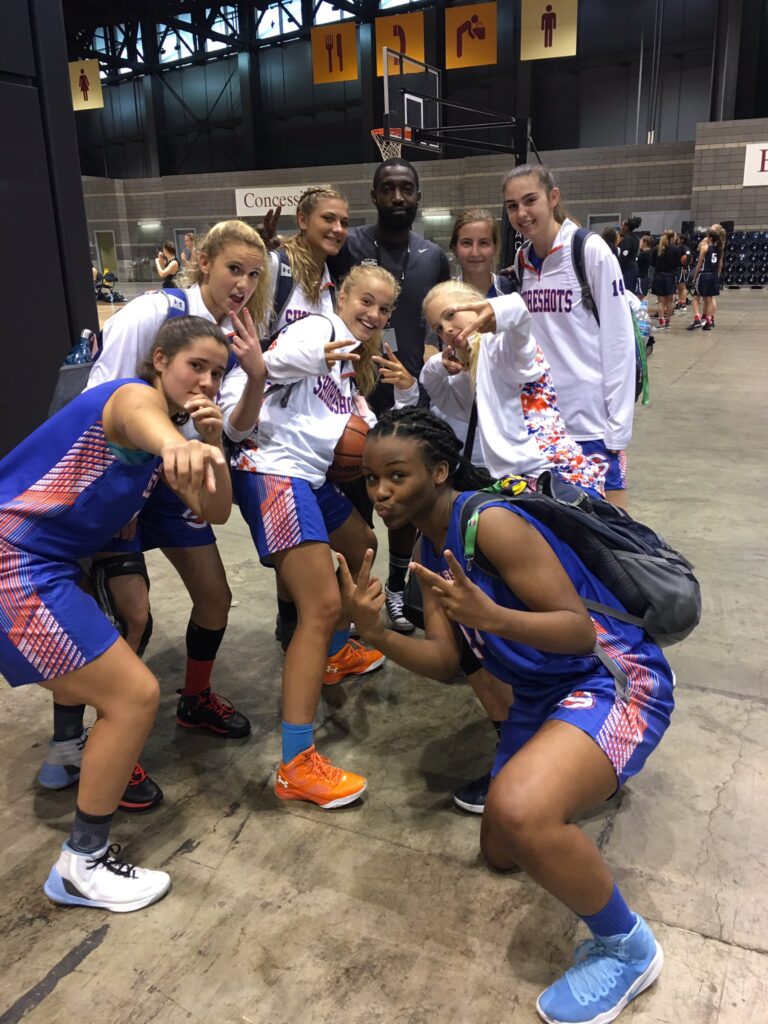 Unless you saw Erika Porter's first attempt at dribbling and shooting a basketball, you can never understand her journey. Unless you were there when she started out as a Shoreshots and watched Tracey Sabino mode her into a player, teach her how work and make her fall in love with the game… you wouldn't understand. Unless you were there and watched up her show up week after week at NBS. Unless you were there when the yelling, running and tears took place… YOU CANNOT UNDERSTAND AND DON'T TRY TOO!!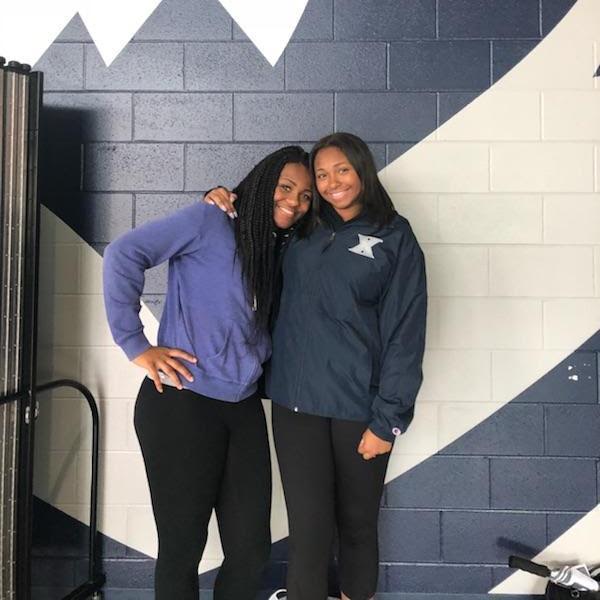 You need to know this about Erika Porter she has a goodness about her that you can feel the moment you meet her. This goodness touches everyone and everything around her. She is now a mentor to kids. When a kid is down or I get on them hard. It's Erika Porter with a arm around the younger player with words of encouragement. Erika Porter's work ethic…well you see, this is where it all starts. You have to understand when your not good at something it's easy to quit. Erika my friends took bad to a new level when she was introduced to basketball. But she had something I wish for every child. A vision and a true belief in herself. I can honestly say this. No player ever asked more questions and no player was more concerned about what she needed to do to get better. Erika Porter has never needed or wanted warm fuzzies and be told nice things. She and her mother always wanted TRUTH. It's why being around her is such a joy. It's why my love for the PORTER FAMILY LIKE YOU CAN NEVER UNDERSTAND.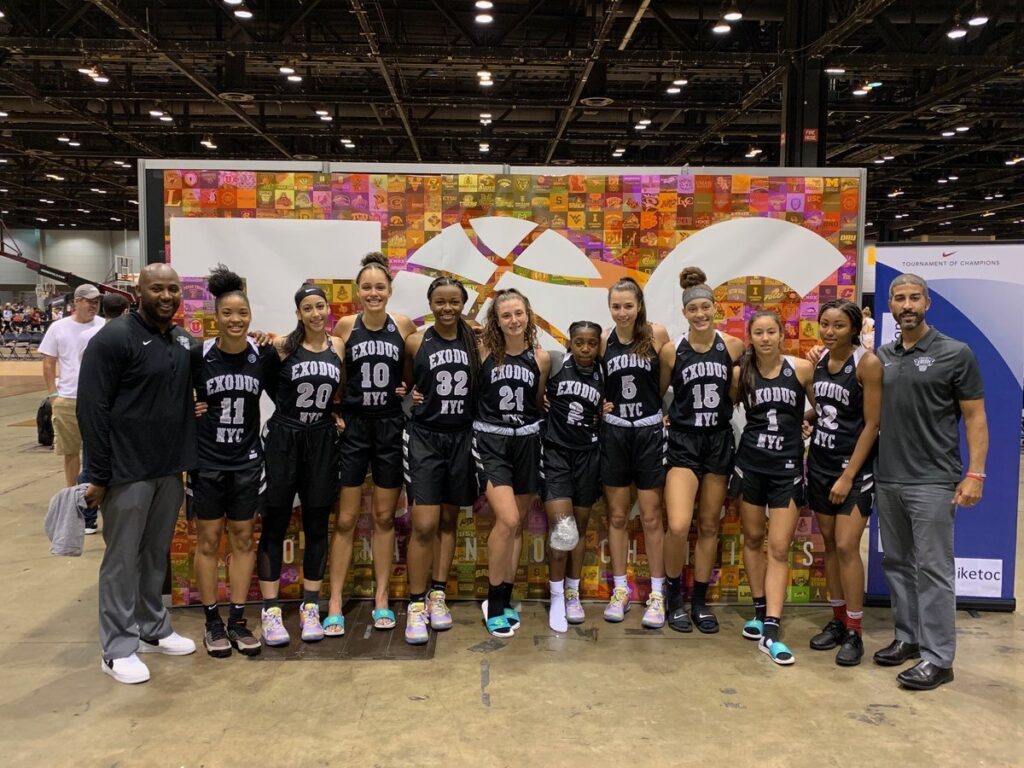 There are people during the recruiting process that make it difficult and then there are those who make it ENJOYABLE. Me and Erika had a meeting during the fall after a NBS session one day. Erika had decided she was going to sign in the spring; I told her great. I rarely get involved in a players recruiting. But you must understand in the case of Erika Porter, she has worked to hard to be pressured by anyone. So when she told me a school was pressuring her. I got on the phone with this coach a friend of 20 years. I said "stop or me and you are going to have a serious problem" he stopped. I don't know the University of Illinois. I have never had a player recruited by them. By here is what I discovered about that staff. They classy and more importantly have a real integrity. When I spoke to them, what did they talk about. Erika's work ethic, her family. They wanted to learn everything about Erika's relationship with her sister. They talked about how her mother was a warrior. They talked about Erika as a student. They talked about all the places and dreams ERIKA PORTER could make come true… off the BASKETBALL COURT. Maybe that is the reason Janice Porter told me in October "I WISH ERIKA COMMITS TO ILLINOIS" well mom your dream came true too!
This journey was about character as much as anything else. Erika Porter and her mother have been a team. They've had to navigate through some tough decisions. It was painful when I told her to leave the Shoreshots, but they listened. It was painful when then they had to make a decision on her school. But they made the right decision. It was painful trying to decide where to attend college. But they made the right decision. Erika Porter and her mother have been making all the right decisions since the day I met them… because of one little word…. TRUST! The love and trust we share, that we all share is so beautiful… JUST LIKE ILLINOIS UNIVERSITY…. We are all so proud ERIKA PORTER HAS GONE FROM THE BOTTOM TO THE TOP!