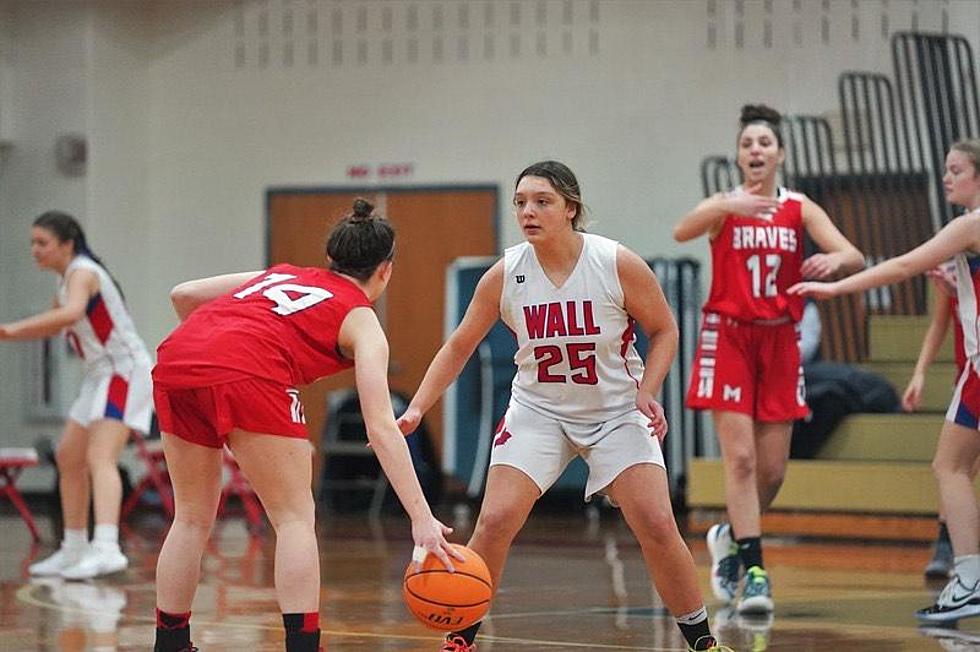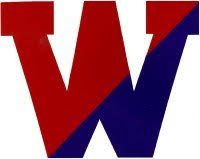 Yesterday RBR, Wall and Shore Reg had a scrimmage. They are three teams fighting for respect. Three teams with talented players. These are teams hoping to make there mark this season. They hope to have breakout seasons. There were also players in yesterday's scrimmage who also hope and want to have breakout seasons. One of those players just happens to be the most underrated player by a country mile in the 2024 class… her name is Emily Tvrdik of Wall High School.
They say the Notoriety of a player is achieved by the SUCESS of their performance in big games. If that is true Emily Tvrdik of Wall should have already achieved notoriety among coaches and fans. Because last season as a FRESHMAN, she started her career off with 13 points, 5 rebounds and 2 dimes vs top 10 Neptune high school. She then rolled into Pt. Pleasant and dropped 24 points and 8 rebounds. She had double figures in consecutive games against state To 10 teams teams MANASQUAN , St. Rose. Then she did the same thing to Ranney and Jackson, let's just say her 23 and 24 point season ending games against Manalapan and Beach were not exactly shocking to those in the know. Emily Tvrdik, was as good as any Freshman in the state last year. She was the only Freshman to win the Shore Sports NETWORK, Shore player of the Week and did just about all a baby can do in there first year. Her performances against top high level D1 competition cannot be dismissed. Well maybe not, because few if any knew or cared much about all the wonderful things Emily Tvrdik was doing at Wall High school in last seasons Covid Shortened season.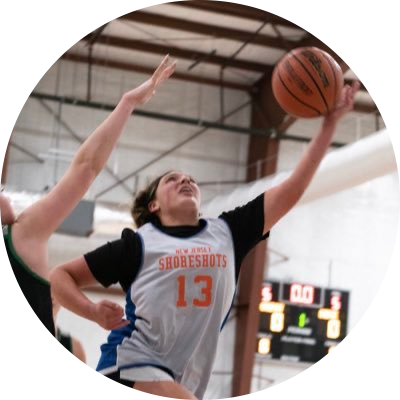 When you 5'10" have a wonderful basketball body and Highly skilled. You would think, you'd be a household name. When you can put the ball on the floor like a point guard, change direction and speed with Emily Tvrdik's size and athletic ability… you'd think folks would notice. When you knock down jumpers Religiously and have the ability to post up. You'd have to get your props right? When you understand how to use your body and position yourself for rebounds and crush the Offensive glass and bring so much flexibility to the game…you'd think good things would have to come your way right? Well life is not always fair and sometimes you have to keep up the good fight to gain the Notoriety and respect of those around you. Emily Tvrdik of Wall is finding that out these days. That's why, this season she is prepared to walk into the spotlight. To shine and take a seat at the table of stars. That because, I believe the exactly where she is going to the stars!
When you play for Wall high school. You don't get love. You don't get hype or media attention. When you play at Wall, you gotta fight like cats and dogs for a piece of the media pie. That's what Emily Tvrdik and her teammates plan to do this season. Make people recognize they are a talented bunch. I finally recognized Emily Tvrdik this fall. It was at a AAU workout. I saw this talented kid with so many marvelous talents. I asked who she was, then I recognized she was a kid who once attended core skills. She was a kid I actually had been asking about. But I didn't know her name or what happened to her. But their she was again. Like a ghost in the night, displaying her talents. Showing me again how special she was. I learned she played for no surprise… THE SHORESHOTS. I also learned she wanted to be good. She wanted people and coaches to know she was special. So I told her what she needed to do, if she really wanted to shine.
I told Emily Tvrdik mom, her daughter could be special. I also told her that nobody knew who her daughter was. I told her that her daughter needed to play against real competition and test herself. I told her to come to NBS. I told it would not be easy and it meant getting up at 5.30 in the morning. I honestly didn't think Emily Tvrdik would take on the challenge. I figured a kid from Wall doing really well, scoring points, starting and playing most of the game, would be satisfied with that. Well I was wrong because Emily Tvrdik did attend NBS. She proved to me and to everyone in that gym she was special. That she is on her way to big things.. that she is on her way to gaining the Notoriety the great ones earn and deserve.
Last year Tvrdik had a double-double with 19 points and 19 rebounds in the Pod D semifinals against Point Beach. She had 23 points before that in the quarterfinals against Manalapan. Then in the finals she dropped 15 points to help lead WALL to an unexpected SCT title. It was something to build on, maybe even a message as to what could be!!
I didn't see Emily Tvrdik of Wall at the NBS pre season prep. Her mom works long shifts at night as a nurse. So I figured I wouldn't hear much from or about Emily Tvrdik or Wall again. Then yesterday my phone rang and a good friend of mind called and said "I was at the Wall scrimmage today, there good. They got this one big kid who is really good"… then Coach TURHAN called me and said " I really like that kid Emily Tvrdik for Wall"… then a coach I have the upmost respect texted this to me last night … "Hey, your missing a girl on your list. Her name is I believe Emily( not sure of the last name) played for Wall. Go watch her, your type of kid" … he's right she is my type of kid and this year she will gain the Notoriety and attention of all… EMILY TVRDIK IS ABOUT TO HAVE A BREAKOUT SEASON, that I can promise you👍💪🏀