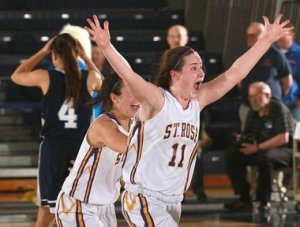 Tonight is  ONE of the reasons why the Shore Basketball Conference is the best girls basketball conference in America. This evening high school basketball fans will need to make a tough choice. The good news is either choice they make, will put them in a unique setting for high school basketball. At 6:30 two  basketballs will  be thrown in the air…. one at Rumson Fair-haven and the other but St. John Vianney. The visiting teams in these gyms are not just ordinary teams they are special teams. They are teams that move the needle, spark interest and create excitement.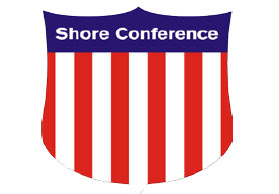 # 3 Manasquan and #4 Rumson will have round two of there battles tonight. It will be a game filled with not only excitement but energy and a talent level that is rare on the high school level. Tonight college coaches and fans will get a little bit of everything to watch. They will see Sam Sabino , Nicole Morris and Grace Stant all have signed or verbal-ed to Division I basketball schools. The will get a chance to see one of the best high school players in shore history Marina Mabrey…ALL IN ONE GYM not for the first time…but FOR A 2ND TIME! This can only have in the SHORE CONFERENCE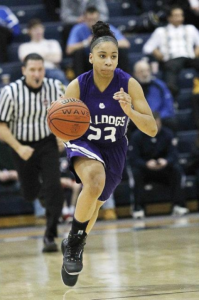 The fans and college coaches in the stands will see Janae Mayfield and Courtney "big shot" Hagaman and  wonder how such talent could still be on the table. But it's the shore Folks and in the Shore the talent runs deep and the competition for attention runs even deeper.

The fans and coaches will be shocked at that the young talent and ask how the babies in the game could be playing in such a high-level basketball game, so early in there careers. But Tori Hyduke and Dara Mabrey are not ordinary freshman. They are cut from that rare cloth. They are once-in-a-lifetime freshman that impact the game and more importantly grab the attention of everybody in the stands. They are freshmen that have a presence… you notice them and you just can't fully explain it…you just know there is something  different about them.
Fans and college coaches will perk up when they see Hannah Scanlon of RFH and Victoria Galvan of Manasquan, two stud 6'2″ sophomore stud post players, battle each other. We all knew they were  going to be good! But playing against the competition they will be up against tonight will only serve as another example of why the shore is special and prepares kids like no conference.
College coaches  will be out in full force to watch Stephanie Lesko who is a future star and BCS level player. They will hope she notices there smiles and loving attention, she surely won't get from Manasquan tonight. They all will line up wating for Coach Sourlis after the game like he is the president. Fans and coaches will  get a glimpse at  Sydney Sabino who has turned  shooting into some type of art form. College coaches will wonder if they still have a chance…you do…you really do!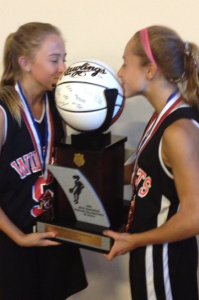 These Buzzards…you can only see in the Shore
Fans and coaches will marvel at Stella Clark and Addie Masonious as they buzz  around the floor disrupting the game. The excitement and energy they bring regardless if your a Manasquan fan or not is something you can only appreciate. It's something you could only see and witness in the Shore conference. There's nowhere else you can see two players like Addie Masonious and Stella Clark on one evening… in one of the biggest games of the year.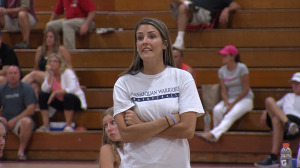 Where else can you see a 2nd year coach with a SCT title and TOC final under her belt?…only in the Shore
Where else can you go walking to the gym and see a Emma Miller or a Gillian black two forgotten players  that have worked their way back into the soptlight and just may have an impact of monumental proportions tonight? …yes that only happens in the shore.
Where else can you find one of the best coaches in the country with 600 wins like Sir George Sourlis taking on a young star like Lisa Kukoda who's already won a shore conference title and appeared in the TOC in her first two years. Yes this is why the shore conference is the best conference in America and tonight in Rumson is one of the reasons that proves it!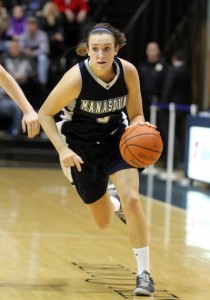 look up in the sky…its SUPER WOMAN!
When you are part of the Shore Conference… decisions are never easy. Tonight you can just head over to St. John Vianney at 6:30 and catch two of the best high school  basketball programs on planet earth and action. Because tonight SJV  will take on Christ the king of New York. Two of  the real heavyweights in girls basketball history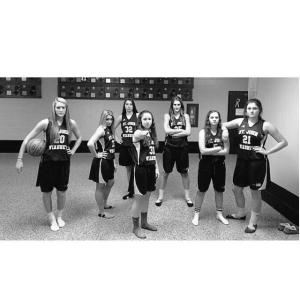 a special group in on special night
The talent strolling around the court at SJV tonight is scary, rare and only happens on certain nights and tonight the Shore Conference is one of those places where it will happen.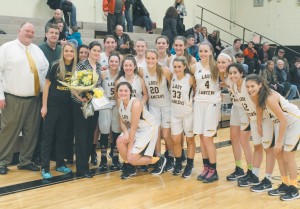 300 and counting for Coach Karpell
Dawn Karpell plays the best girls basketball schedule every year in the state of New Jersey. Under Coach Karpell SJV has made it a tradition to seek out quality competition… any place, any time and anywhere. It doesn't hurt when your back-court consist of Kelly Campbell who will be attending DePaul in two years and and Kelly Crouch who is being recruited by everybody and their grandma. Kellyville are not only talented but there are two of the hardest workers and competitors I have ever known. Yes you have to come to the shore to see a back court like Kellyville against one of the best high school programs ever….tho if you are an opponent it not  exactly a great place to visit.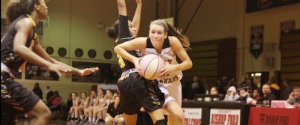 Kelly Campbell is half of Kellyville
The Shore Conference is the only place you can see three of the most in demand post players in New Jersey.  GiGi Caponergo, Kimi Evans and Zoe Pero are all use to playing against top-flight competition…. Like in practice everyday against each other!!…They are three of the most recruited post players in the state of New Jersey . College coaches and fans  will enjoy watching them do battle tonight. But hey! Us Shore people get to see this all the time and it's almost old news for us….that's why the Shore Conferences is one of a kind.
How much fun is it going to be, seeing Tina "the comeback kid" LeBron  lacing them up against power house and legendary Christ the king? Folks this only happens in the Shore Conference where a kid gets a second chance at a basketball life and THEN gets to do it on a big stage. Tonight Courtney Dobrzynski who sat and watched his game last year, will get a chance to be in the thick of things.  It will be a moment that she and her family have been waiting for and trust me they will appreciate it,  just as much as shore fans. Vanessa Pinho has seen this show so many times it's old… But Vanessa you need to know, not everyone is lucky like you and GETS TO PLAY IN THE SHORE….fans tonight is one of the those rare evenings…so enjoy and have a little fun watching the best Conference in America regardless of where you end up….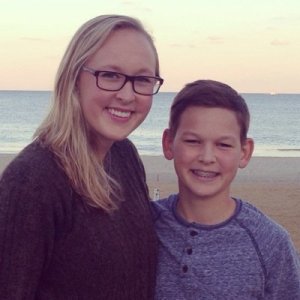 I love this smile…and when kids are smiling we are doing a great job!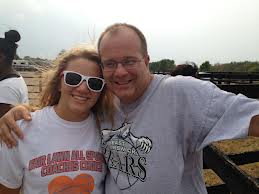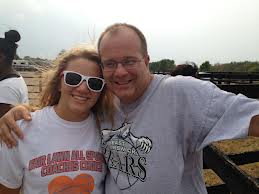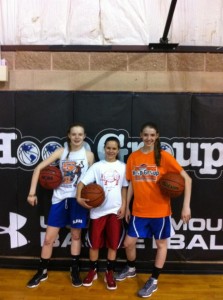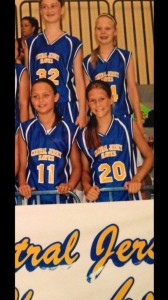 SEE HOW LITTLE WE WERE!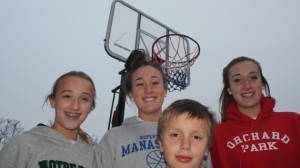 NOTHING LIKE FAMILY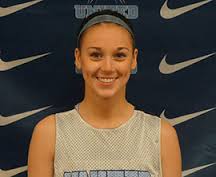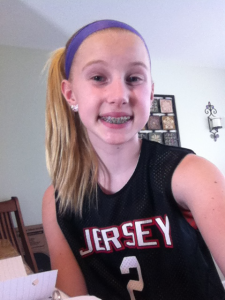 I'M SHORE ADOPTED AN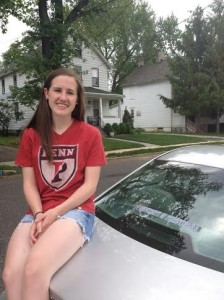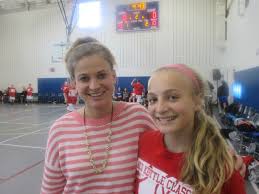 THANKS SIS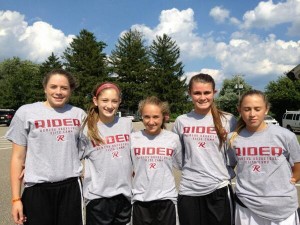 CAUSE I'M HAPPY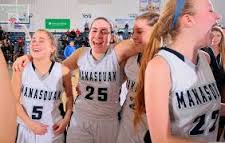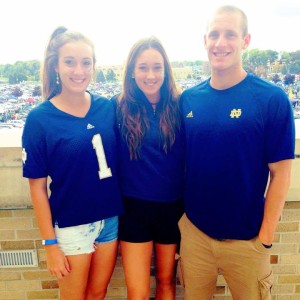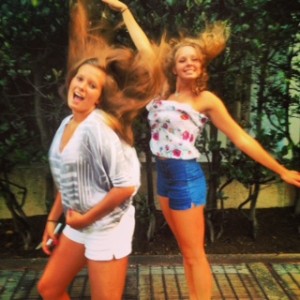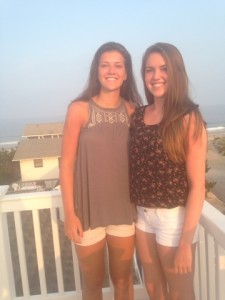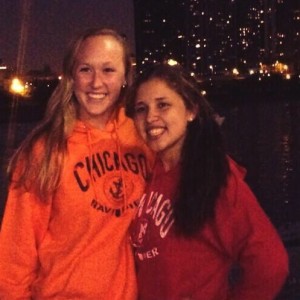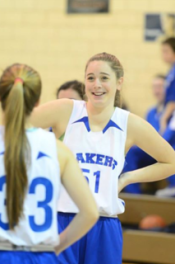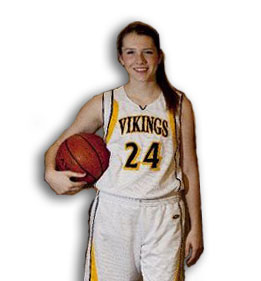 YOU KNOW I LOVE YOU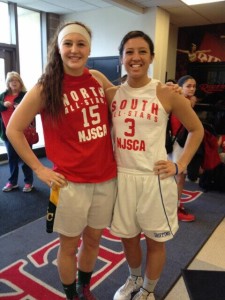 FRIENDS FOR LIFE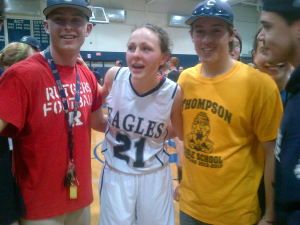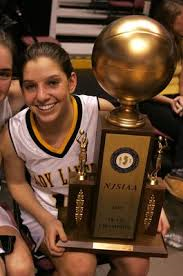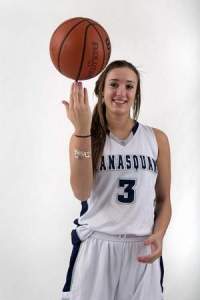 I LOVE THIS GAME!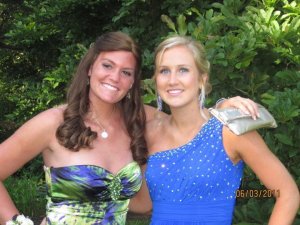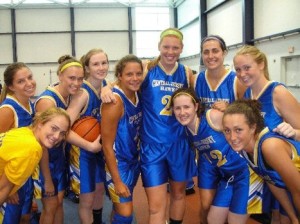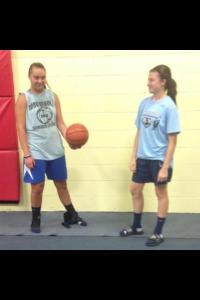 ME AND MY GIRLS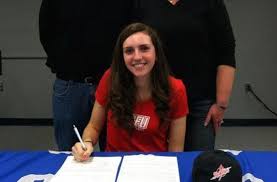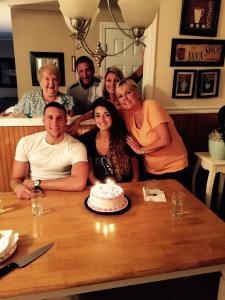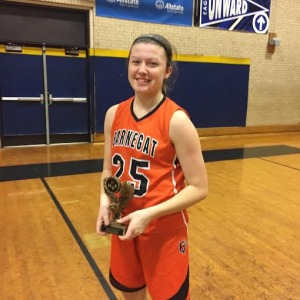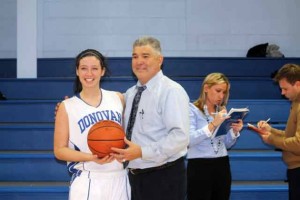 I AM THE FUTURE…HOW YOU LIKE ME?