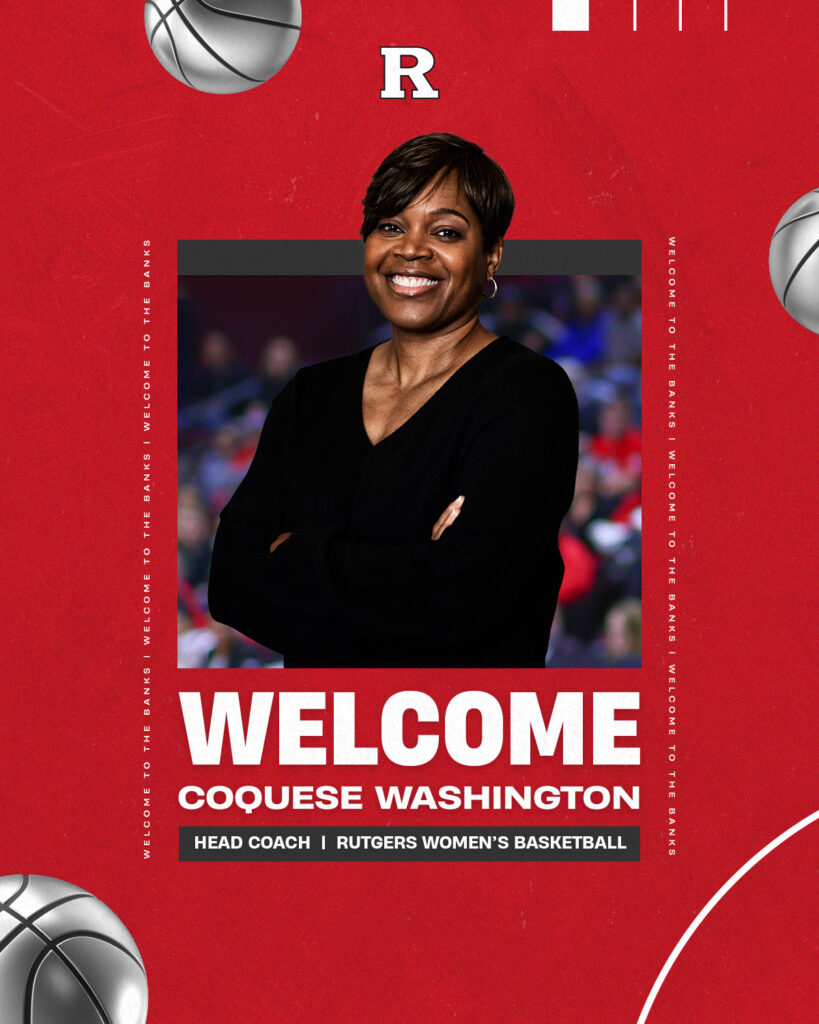 Since some on social media are asking, my thoughts on Rutgers hiring of COQUESE WASHINGTON. My answer to that question is, I have no idea. I do not believe I have ever met Coach Washington. That is because in all my years, I have trained kids, very few players have had the ability to play at the level she has coached at. While she was at Penn State I do not believe any kids I trained had a interest in the then Football driven school. So for those reasons I do not believe we have met. I will only say on paper this appears to be a excellent hire. Clearly Athletic Director Pat Hobbs concern himself with more than winning the press conference. It's crystal clear he was more concerned with hiring the right person; in his mind at least. Coach Washington is a winning head coaching with experience and has recruited the country in intense recruiting environments at the highest level.

I will address 5 Things I believe are important in order to help Rutgers get back to being a national power . But first let me address without question the most important decision Coach Washington must make. She must put together a quality recruiting staff. Rutgers is one of the toughest schools to recruit at. Do not let anyone tell you different. Mostly due to location( please do not talk about NYC). When Coach Stringer was at her best. She had hired Assassins in asst coach Jolette Law now at South Carolina and Carlene Mitchell now the head Coach at Cal State Northridge. They both were with Coach Stringer for a decade. They left no rock unturned, built real relationships and knew when to be ruthless and demanding as recruiters. I saw it all up close and personal. They were simply relentless and tight as any two asst coaches could be. Coach Washington will need three asst coaches much like these two. They knew the type of kid and style of player coach Stringer wanted. Rutgers was a National Contenders every single year when these two were on staff. . watch who Coach Washington hires and it will tell you much about what to expect.
HOW IMPORTANT ARE THE LOCAL TIES AND NJ RECRUITMENT? In most years there will not be a large number of players in NJ that can play at Rutgers. But Coach Washington will have to get to know the local coaches of the biggest programs. Rutgers did not land or get a unofficial visit out of Justine Pissiott the 9th ranked in the country( U of Tennessee)… Madison St Rose the best player in state history( Princeton) or 6'5" Ally Carman (Boston College). But it is rare that so many kids of this caliber would be in one class. But it does happen, so Coach Washington must be in position to land these players when it does. But she doesn't have to make NJ the #1 focus in order to make her program a success. In the last 7 years Rutgers has had only 3 major misses in recruiting NJ. Dara Mabrey who went to Virginia Tech and transferred to Notre Dame. But just about every major college in the country missed on Mabey. They also failed to land Diamond Miller who they actively recruited. Finally Olivia Miles, while Coach Stringer was on sabbatical and not coaching. While other players have gone on to P5 schools none have been 'must get" type recruits, in fact Rutgers did not not recruit or want many of them. 2023 Zoe Brooks certainly will have to matter because this year, signing her would give the program an instant shot in the arm. Hannah Hidalgo could be a nice piece as well if there is a need. But after those two for example their is not a single player in New Jersey who fits the Big Ten bill in the 2023 class. Down the road Mikayla Blakes will be a very important recruit for Coach Washington. The Rutgers Prep rising junior will be a Top 20 or better ranked player in the 2024 class. Further down the line players like 2026 Gigi Battle and Addy "the Bad Woman" Nymcheck for example will have to be addressed. But the program will need to be showing real signs of life by; lets say these players juniors seasons. But Coach Washington success more likely center the TRANSFER PORTAL, her relationships with top AAU programs like Exodus who she already has a strong relationship with. The Philly Rise who she knows very well and other National level type AAU programs from across the country. Coach Washington clearly has the background to start rebuilding the Rutgers recruiting base. So to answer the question, Rutgers needs to do what they have done in the past when they were at there best, recruit nationally and…sign the occasional local P5 player when the opportunity presents itself…which to be honest is not very often.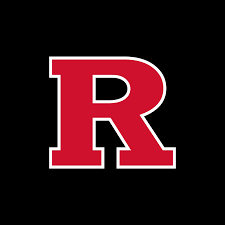 2. WHAT ARE THE BIGGEST CONCERNS AT RUTGERS RIGHT NOW? Simple they have not won enough in recent years to attract national players. People are talking about the many kids transferring out. That's because they do not understand the current landscape. ALL SCHOOLS are losing kids. In the case of Rutgers they are losing the wrong kids . But a bigger concern for Coach Washington and Rutgers is many talented suburban players have shown little if any interest in Rutgers. That is a recruiting base Coach Washington must establish. Finally the lack of fan interest is a concern. Coach Washington would be wise to find creative ways to address this concern. When the Jersey Mikes Area is rocking. It is a nightmare for opposing teams and becomes a real recruiting tool. Signing a few local kids who can not impact the program is not the answer. Coach Washington may have to dig deep into the past and energize the Rutgers old and new fan base.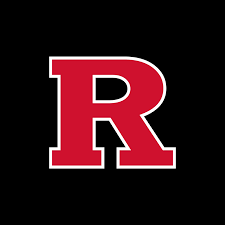 3. WHAT IF MICHAELA MABREY RETURNS? This would be a nice hire for Coach Washington. Not because of her Jersey recruiting ties. Most of the kids currently know her sisters more than they know her. What she will bring is a real knowledge of New Jersey. She will know the selling points of New Jersey. She also has a working relationship with coach Washington and the local media would eat this hire up. Michaela Mabrey is well liked by all and that will certainly open lots of doors. Her sister Marina Mabrey is in the WNBA and can act as a real selling tool. This is a home run hire if Mabrey would be willing to leave her sister at ND in a her senior year, leave the school she graduated from and leave one of the best programs in the county. She certainly will not come cheap if her agent is doing her job correctly. She would be giving up a lot to come home…. to start and help rebuild a program years away from a National Contender like Notre Dame.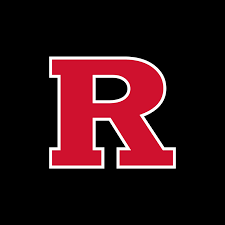 4. THE DIRECTOR OF BASKETBALL OPERATIONS IS A BIG HIRE in the case of Rutgers. They must have somebody to organize camps, keep the office and players organized and to deal with their everyday concerns that don!t rise to the level of the head coach. The director of operations in the case of Rutgers must help establish there culture on campus and in the community. They must have the skill sets to put out fires before they hit Coach Washington's desk. Right now its not a strength at Rutgers. Coach Washington most certainly the first year or two will spend countless hours off campus trying to recruit and bring the community back into the fold . Someone very experienced must be on campus. This postIon is typically for a young asst coach. But if you know a little about what has taken place at Rutgers in recent years… you know this not a entry job. The good news, Rutgers will most likely be willing to spend the money to get the right person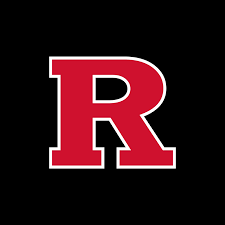 5. WHAT IS RUTGERS BEST SELLING POINTS RIGHT NOW? They have playing time and lots of it to offer these days. They have made a strong 6 year commitment to Coaching Washington. Her buyout makes a strong case she is going nowhere. Coach Washington knows the Big Ten and that's because she has won the league title and won numerous NCAA tournament games. Her Athletic Director Pat Hobbs has a winning track record in hiring coaches…. finally RUTGERS HAS NOWHERE TO GO EXCEPT UP!