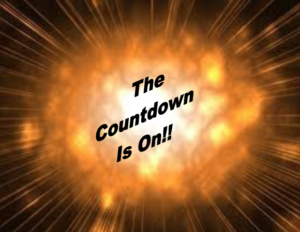 It's official, the count down is beginning for every 8th grader and JV player who plays basketball. The count down to the first day of high school basketball. It is the time where players can make a statement. For in coming 8th graders, it will be the start of what they have been gearing up to for years. For the JV players a chance to show their coaches, they are a better player from a year ago.
Most 8th graders simply don't know how to prepare for their first high school practice. If they are a mega talent like a Justine Pissott who will attend RBC, they are little more prepared. Many 8th graders will spend the spring, playing and practicing  with their AAU team. Rarely will they see talented upper classmen, in many cases they will play up against weak older competition. In the case of a Justine Pissott, she will have already played against the best of the best on a regular bias, playing in an elite program like RBC will not be a shock to her system. While many other 8th graders have not seen high level older stronger and in some cases more talented players. It will be a shock to their system. They will spend the summer practicing, but really trying to adjust and hopeful hold on to their confidence.
Quietly without hype or fanfare Amelia Medolla works & works. Soon a lot of people will wonder how she became such a good player. All who have been @BballWarehous will know! She is what the Warehouse is all about! @jennifermedolla @MBHoops10 @scgirlshoops @ScoutReport_CCS pic.twitter.com/VY8kLJ71hM

— Mark Timinski (@Sparkt4) April 2, 2018
The players who played JV a year ago, know the drill in June. They will be trying to show coaches they have made real improvements in their games. They hope that they have not be labeled and that their coaches, will notice the improvement with a open mind. The question will be if they got in the gym on a regular bias against real competition. Will they be in great shape and stronger. The JV players from a year ago will know their teams system and can take advantage of the that  knowledge. They will know which players the team has lost and try to fill the void left by those players. But it all starts with what they do leading up to June. Some players will pay the price and some will not. It really comes down to that simple question. I look at kids like Amelia Medolla, who have made every right move a kid could make this spring. I have no doubt she will be very prepared this June and show that she is ready to make a impact on St. Rose.
There is something, every player looking to make a impact or change a perception should know. It's not to late to get it all together, there is plenty of time to get in the gym and get better. It's not too late to start running or lifting weights. It's not to late to get into a honest competitive environment. It not to late to start training, with players outside your inner circle or AAU team. It's not too late to work on your weakness and improve your skill sets. You just need to remember that the end of June is right around the corner. The waiting is over and now you must take a honest look in the mirror…..ITS NEVER TOO LATE TO START.
UPDATE…
CORE SKILL NEW ROUND OF TRANING STARTS NEXT MONDAY @HOOPGROUP IN NEPTUNE
NBS CAMP DATES ARE NOW AVAILABLE… NOTHINGBUTSKILLS.COM