WHERE– ST ROSE, BELMAR NJ
WHO– #4 RUTGERS PREP VS. #1 ST. ROSE
TIME– 2.30 PM
RECORDS– BOTH TEAMS ARE 1-0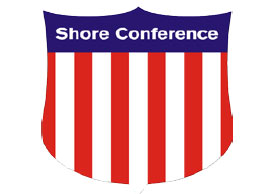 Two teams with big expectations will meet today in Belmar. St. Rose is currently ranked #1 in the State and Rutgers Prep is ranked #4. Last season Rutgers Prep knocked off St. Rose 66-51. Oliva Mullins had 14 points and 4 assists. Christina Dalce had 11 points, 17 rebounds with 4 block shots. Molly Lynch had 12 points all on three point shots. All three return in todays matchup.
Brynn Farrell was held to her lowest point total in her career with 10 points. Makayla Andrews had 13 points and 6 rebounds. While Abby Antognoli had 19 points. All three return for this years match up this afternoon. No one else on the roster played meaningful minutes in last years contest.
Rutgers Prep returns four starters from last years, 22-6 team. St. Rose 28-3 a year ago, returns two starters but clearly has a talent boost with Makayla Andrews moving into the starting role.
THE TWO STYLES OF PLAY
RUTGERS PREP
Prep will try and pressure the St. Rose guards . They will use full court pressure as often as possible as long as it's remains effective. Christina Dalce is one of; if not the best shot blocker in the state. She will protect the basket and try to limit St. Rose to one shot. Oliva Mullins is one of the best point guards in the state. She will create shots for her teammates and if need be come out of the offensive to score. Rutgers Prep will rely on Molly Lynch to carry the three point shooting load. She had 53 three's last year, including 4 three's vs her former team in lasts years game. Oliva Mullins had 27 three's and is a capable shooter. Christina Dalce at times can be a force on offense, especially on the offensive glass. Prep will run a very disciple half court offense, moving the ball with Mullins coming out of the offensive when she see's an opening. Rutgers Prep will go 8 deep
ST. ROSE
Abby Antognoli will handle 90% of the ball handling duties. She is one of the best players in the state at leaking out for baskets. Makayla Andrews will try to get on the offensive boards and get out in transition. But it's Brynn Farrell who will be expected to carry the offense. She can post up or shoot three's. St. Rose will run at every chance they get with Farrell and Andrews at times pushing the ball. Mo Stapleton is a dangerous shooter and will stretch the floor. Marie Tedesco may have the biggest job of all in trying to keep Dalce off the offensive glass and from dominating the paint. St. Rose goes 61/2 deep .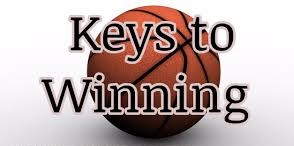 RUTGERS PREP watched Rutgers Prep vs RBC in a scrimmage. The score at halftime was 11-9. This was without Oliva Mullins who did not play. Rutgers Prep must find a way to score. They must also get Molly Lynch open looks for three's. Dalce must get them 2nd shots. Then they must turn St. Rose over in the backcourt. Slowing down Brynn Farrell is a must, if she gets going this thing is a wrap. But they must also find Stapleton in transition, she can be a deadly shooter. Finally Andrews cannot get going early, if she does it could mean foul trouble, because she shoots a ton of free throws…Lastly Abby Antognoli cannot get leak outs.
ST. ROSE
St. Rose must get Brynn Farrell and Makayla Andrews going early on offense. Abby Antognoli would be wise to play the role of facilitator and pick her spots wisely on offense. St. Rose must take care of the ball, they will see pressure early. Rutgers Prep needs turnovers to score. Abby Antognoli is one of the best on ball defenders in the state. Today she will need to be exactly that. Mullins has to be held to 12 or less points. Rutgers Prep will be hard pressed to find offense without her. Finally the most important match up of the day….Maria Tedesco can not let Christina Dalce have a big offensive day. She must keep her off the glass and don't allow her points in the paint. She must give up her on body today.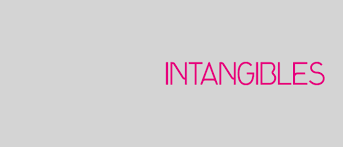 RUTGERS PREP
They must not let Antognoli rule the loose balls
Get back in transition on missed shots
No quick shots, force St Rose to play defense for extended periods on offense.
Dace most not get into foul trouble
Have to win the Special Situations game…end of quarters, out bounds plays, points out of time outs.
ST. ROSE
Look to score vs their full court pressure
No quick three's outside of Stapleton
Loose ball rule the day
Make free throws… Rutgers Prep foul often
Get the crowd involved often and early
Brynn Farrell and Andrews most get on the defensive boards

Last year Rutgers Prep caught a huge break. St. Rose in less than 24 hours beat Manasquan at that time in the biggest game of the year. Then had to travel and play Rutgers Prep the next afternoon. That game was not close and Rutgers two stars played like stars. Dalce and Mullins were wonderful. While St. Rose's star Brynn Farrell struggled in a big way. They will catch another big break this year. St. Rose Head Coach will not be on the bench for todays game. So who do I pick in today game? I say Brynn Farrell does not struggle, this year. Antognoli and Andrew bring their "A" …….ST. ROSE GETS REVENGE.